FileMaker Client Stories
Learn about the custom FileMaker applications and implementations we build for our clients.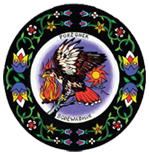 See how we empowered the Pokagon Gaming Commission to streamline data workflows with a custom and highly-integrated FileMaker app.

See how we helped Independence Insurance Company engage more customers and spark growth with a proposal generation system.
Learn how our Claris consulting team empowered Sunsolar Solutions to expand its offerings with a go-to-market strategy fueled by FileMaker.
Learn more about how our team helped Installation Specialists, Inc. modernize and update its key business applications.
Learn more about how our team helped Film Finances launch a more efficient way for disparate offices to enter data into a central location and give executives a global view of key figures.
Our team built an application that serves as a COVID questionnaire for Glenbrook High School's students and staff.
Our Humanitarian Committee built ALS Never Surrender Foundation a FileMaker solution helping ALS patients track their progression of the disease.
Gainesville Regional Utiliities launched a FileMaker timesheet application to improve the organization's comprehensive time reporting for its employees.
Partner with experienced Claris FileMaker developers and consultants.