Strategic Cloud Native App Development
Streamline your business with a custom business application.
Launch modern business applications that stand the test of time.
Our custom cloud native application development team helps businesses:
Reduce costs: Design business applications for efficiency and scalability to reduce infrastructure costs.
Improve agility: Build and deploy solutions quickly and easily to respond to market changes faster.
Increase reliability: Avoid downtime and disruptions with cloud native application development focused on resiliency.
We develop applications that innovate your workflows, scale with your business, and adapt to market change.
Cloud Native App Development Services
Custom Cloud Native App Development
Talk to a Consultant
Tell us a little about your business and its challenges, and we'll see how we can help.

Case Study
Primer Archives
Shifting an art business online quickly in a changing market
Primer and Soliant Consulting collaborated to build a custom application showcasing Primer's art online. The solution was developed and launched in one week to meet the demands of a rapidly-changing market and leveraged React and AWS S3 technologies.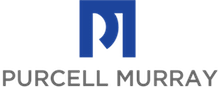 "As a long term partner, Soliant Consulting really understands our business. Once again, they've delivered a great product with our needs and vision in mind."
Transform your business with a strategic cloud native application.