About Us
Collective brainpower behind custom applications
At Soliant, we believe companies succeed by leveraging technology as a competitive advantage. As a builder of custom software solutions, we eliminate growth barriers inherent in outdated systems and empower our clients to seize new opportunities with cutting-edge solutions.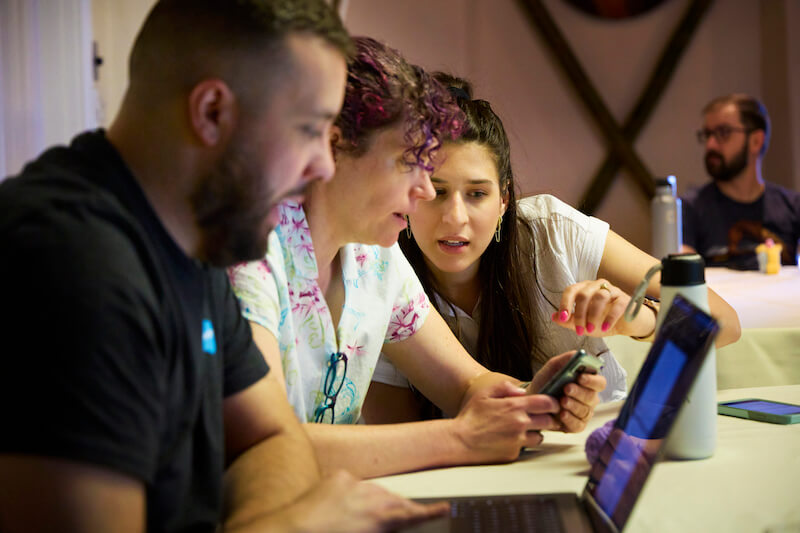 Technology should be an asset, not a liability. We build tailored solutions to fit your business needs, optimizing for your unique workflows and processes.
As a consultative team of technical experts, we harness our collective brainpower to gain a deep understanding of your business and deliver innovative solutions crafted to your specific needs.
The long-lasting relationships we build with clients set the stage for continuous optimization and maximum ROI.
Fostering a Culture of Innovation with Employee-Ownership
Soliant implemented an employee-ownership plan (ESOP) in 2019. Our unique employee ownership structure empowers every team member to be a stakeholder, driving creativity, passion, and unparalleled results. We foster a sense of camaraderie, shared responsibility, and pride, creating a supportive and dynamic work environment that empowers our team to reach new heights.
We Value Our Team Members
At Soliant, we want all of our employees to feel valued, appreciated, and free to be who they are at work. We are committed to a culture of equality – it benefits us all. We strive to create a workplace culture of diversity, equity, and authenticity.
Diverse companies are more innovative and better places to work.
We believe that as a technology company, we can be a driver for social change, within our company and with the actions we take in the world.
Launch a custom application that solves your complex problems.