Community Service
Striving to Support Our Communities
We love seeing the impact of our work at the business level, but it is even more fulfilling when what we create helps the greater community.
Humanitarian Committee
We have found that while financial donations are always welcome with charities, our hands-on work can make a far greater impact. Through our Humanitarian Committee, our team takes on several philanthropic projects each year and contributes time and expertise to helping non-profit teams with often desperately-needed technology solutions.
Our projects are modest in scope, but we strive to ensure that they provide a complete, self-sustaining solution to a problem. We manage them just like any other project for one of our clients with a dedicated project manager, documentation, planning, development, and testing.
If you represent a non-profit organization and would like to know more about our philanthropic services, we'd love to hear from you.
How can we help you?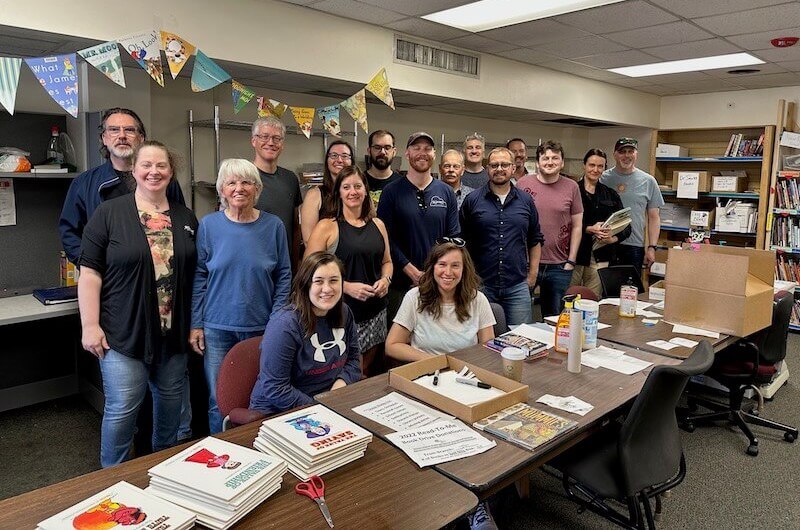 Championing Volunteerism
During Soliant's annual offsite and at other team events, our team members donate their time to help support organizations that simply need a willing pair of hands. We've helped clean shelters, make modest repairs, serve at soup kitchens, collect going-back-to-school supplies, and more.
Spending time helping local non-profits is an unforgettable and rewarding experience. It's a privilege to help and to be a part of something bigger.
I just wanted to thank you all so much for volunteering with us and helping us get our Child Development Center clean and welcoming for families.

Local Giving
Soliant has given regularly to local charities in Chicago, Philadelphia, and San Francisco. We're proud to have contributed to the following organizations: