Our Process
Results-Driven Software Development
Client Collaboration
We aspire to serve our clients as consultants, rather than simply developers-for-hire, and strive to couple our technical knowledge with an understanding of your business. This sets the tone for a collaborative project environment, in which we regularly check in with your team on our progress and ensure we continue to align with your ultimate goals through the end of the project.
Perfect software delivered too late or at too high a cost is a failed project. Budget and schedule are every bit as important as features in defining requirements.
Foundation Phase
During this phase, we strive to understand your business, ideal processes, and goals. We work with you to outline requirements for your solution. It's impossible to know everything before beginning development, but we can eliminate many questions with a thorough up-front discussion. Our focus at every stage is to reduce uncertainty and drive the project forward with a clear sense of your business objectives.
Development Phase
During our development process, we focus on architecture and the technical components of your solution. We ask you to join us for regular status meetings, allowing you to maintain control and visibility into your project. You and your team can participate as active members of our development team and have full access to the code, our development servers, and project management tools. We ensure you can see the software coming together, use it, and adjust course as your solution evolves.
Deployment Phase
We leave adequate time and mindshare to roll out new systems. Sometimes a deployment can be easy, but if a data migration or server issue arises, we prefer to have a clear plan. We understand that getting a deployment right is critical for a business.
Support Phase
It's rare that a business solution is ever truly finished. Your business evolves, and it's important that your software does as well. We can provide ongoing support for projects and continually modify them to suit the needs of your team.
Erin Sharp
Vice President, U.S. Fresh Bakery Division, Sara Lee
One important lesson from all of this is that the process Soliant followed was as much a competitive advantage as the system itself. By rolling it out in short, multiple releases, we were able to put the data to work right away and immediately learn what worked and what didn't long-term partner, Soliant Consulting really understands our business. Once again, they've delivered a great product with our needs and vision in mind.
We work for you.
Soliant is a professional services firm. As your developer, we bill for our time and work on your behalf. You'll know each member of the project team; we're accessible.
You own your solutions and all the code within them. You have full access to our tools and servers as we work on your development.
We don't have a product to sell: our only agenda is to deliver the best development we can.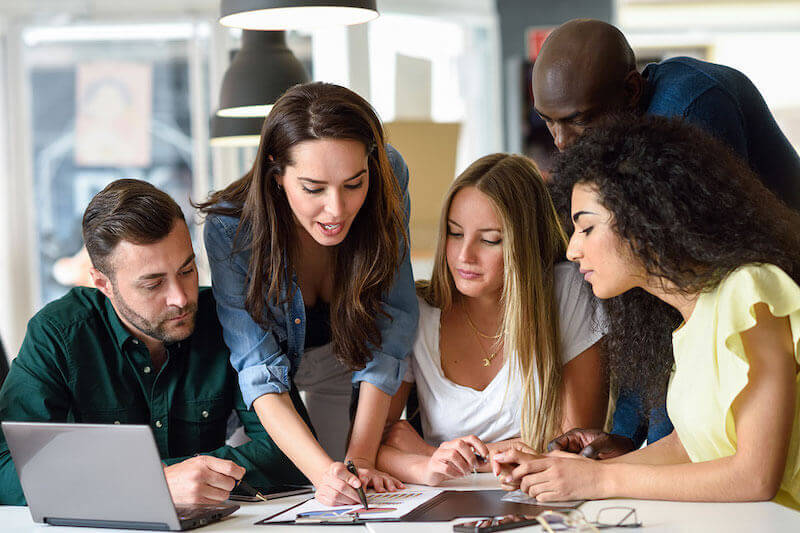 Learn how to grow, evolve, and focus with a custom business solution.