Client Story
Installation Specialists, Inc.
Modernizing Mission-Critical Applications for Installation Specialists, Inc.
As a trusted advisor to our clients, we strive to help organizations take their applications to the next level. We often work with businesses hoping to modernize mission-critical systems in an efficient but strategic way that allows them to scale for years to come. It's a complex process – we have to ensure teams can stay operational while we make significant changes to their core technologies. It also often takes time.
Our team worked with Installation Specialists, Inc. (ISI) for four years to transform their struggling core FileMaker system into an application fit for their existing and future needs. We served as a local expert, often working directly with their team in their offices to ensure we built the best solution fit for all users.
We started with a solution ISI had far outgrown – files constantly crashed, bugs constantly arose, and workflows needs weren't being met. Creating new features was an impossible and burdensome process. Our team of FileMaker consultants and developers worked with ISI to identify and prioritize system changes and then deploy new functionality on a strategic timeline.
First, we focused on underlying architecture – our team cleaned up database structures, addressed performance and speed issues, and fixed major bugs in the system. We improved and modernized the user experience, making it easier to navigate and more enjoyable in general.
We then focused on new functionality and integrations with other ISI business applications. New features included:
An integration with FoxPro accounting and payroll system to give ISI reporting capabilities directly within FileMaker
A report to compare their budgets and actual spend for each installation job; this gives ISI leadership get better insights into their budgets and actual costs by specific categories, helping them improve their processes and estimations consistently over time.
A management dashboard with key performance indicators in a daily snapshot.
An integration with PlanGrid, a crucial application used to markup blueprints and share them across their team. ISI sought a seamless way to include these markups in the daily progress reports sent to customers from their FileMaker solution. We leveraged PlanGrid's API to create projects, add team members, and pull tasks, punch list items, comments, and photos into FileMaker.
More than a dozen management, power user, and accounting reports.
A project coordinator dashboard with alerts on work order submissions and project costs ready for invoices with scoreboard-style totals.
A product search web portal, built via FileMaker Web Direct, to allow ISI customers to search for and claim products received at the ISI warehouse.
An updated dispatch dashboard showing project, project assignment, and delivery schedules displayed on oversized TV monitors for the dispatch team.
Personalized client email newsletter capabilities that summarize upcoming scheduled projects for each ISI project contact.
A product return form, accessed via a mobile application, for installers to use in the field to log items to pick up from the job site and send to the asset management department for handling.
A system application that tracks storage of products received in the warehouse and automatically invoices storage costs on a recurring basis.
A quote builder application that generates a catalog and history of items included in proposals, allowing salespeople to quickly and easily generate and edit proposals while leveraging the experience of seasoned salespeople to guide the sales team's estimates.
To ensure all user groups were comfortable with the changes, we rolled out changes and new features slowly, encouraging ISI team members to acclimate and adjust to the new system without jarring their processes.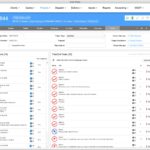 The active project partnership took place over several years, and we've remained trusted advisors to ISI, ready to help the organization continue to leverage FileMaker capabilities.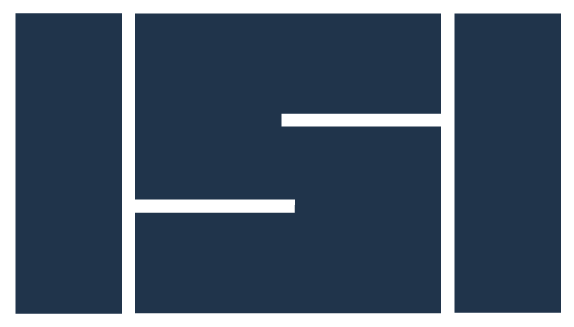 About ISI – Installation Specialists, Inc.
ISI is Chicago's largest commercial interiors installation company. We install, receive & deliver, and provide asset management services for commercial furniture, architectural walls, window coverings, millwork and other interior products. ISI has been providing high-quality commercial furniture installation services to Chicagoland clients for 47 years. We are one of the nation's leading installation companies serving the corporate, healthcare, government, education, retail and hospitality markets.