Soliant Consulting employs some of the most experienced FileMaker instructors in the field. Our CEO, Bob Bowers, has co-authored seven books, has taught literally thousands of students, and has led our team in writing eight editions of the Authorized Training Series for FileMaker, Inc. Our instructors are certified
FileMaker developers
with real-world knowledge.
I have been to a few IT Trainings in the past 15 years and Soliant Consulting provided the best experience I've ever had the privilege of attending.



— Chad Oster, West Paw Design




Custom FileMaker Training
Soliant doesn't offer public courses -- we deliver custom training for clients at your offices. We use the FileMaker Training Series curriculum or focus around your organization's existing FileMaker Pro databases. We can train in-person or remotely (via webinar) as best suits your team.
Train
Teach users how to work with a new FileMaker database and make your solution a success.
Extend
Unlock your team's best by showing them how to become power users.
Develop
Make FileMaker your own: learn to build and modify your own solutions.
Learn FileMaker
Introduction to FileMaker
Intro to FileMaker is a hands-on class where students use FileMaker Pro 14 to learn how to use, customize, and create new database solutions. By the end of this one-day FileMaker class, students will have built a basic database and understand how to apply this knowledge to their own projects.
FileMaker 14 Core Essentials
This 4-day authorized FileMaker course helps you master the essential skills required for developing and deploying solutions in FileMaker 14. Highly interactive instruction and engaging exercises focus on providing students with a solid foundation in using the FileMaker Pro family of technologies.
Rollout & Change Management
Successful software projects cover all the bases: Soliant can help introduce your team to a new FileMaker solution. We tailor materials to your team's needs and can provide instruction (online or in-person) as well.
We wrote the book on FileMaker.
We're proud to have worked with the team at FileMaker, Inc. for the past eight editions of the FileMaker Training Series.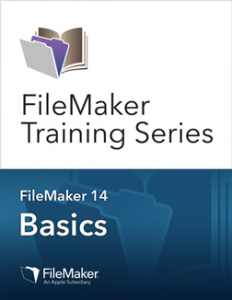 FileMaker Training Series: Basics
 is a free downloadable ebook. It focuses on the features and benefits of the FileMaker Platform, takes students through the newest version, FileMaker 14, and will walk you through creating a database from scratch.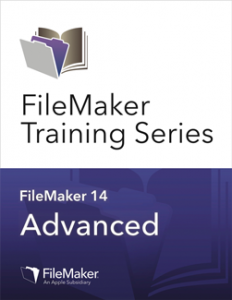 The FileMaker Training Series: Advanced
is targeted for more experienced developers and can help with studying for certification. The series covers all aspects of FileMaker development including calculations, scripting, server set up and more.