FileMaker DevCon 2015
Las Vegas, Nevada - July 20-23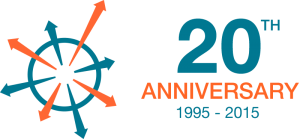 The Cosmopolitan of Las Vegas
3708 Las Vegas Blvd South
Las Vegas, NV 89109
Soliant's team headed to Las Vegas for the 20th anniversary of FileMaker's annual developer conference. It was great to learn more about FileMaker, Inc.'s plans for the future and to connect with colleagues from around the world.
Community Leadership Recognized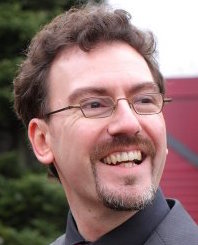 We were proud to see Wim DeCorte, Senior Technical Architect for Soliant Consulting, honored with a FileMaker Excellence Award at this year's developer conference.
Great work, Wim! Thanks for being a part of our team.
FileMaker Community -- Leader of the Year
Wim Decorte consistently provides a huge volume of support to the FileMaker Community. Wim has:

A stellar reputation -- he's a credible, trusted expert in the community;
An astounding breadth of knowledge that spans development, deployment, integration, and security;
A problem solver with a level head that stays task-focused and provides real solutions and great advice;
Been the top poster on FileMaker Community in 2014-2015.

— Ann Monroe, Sr. Director of Marketing, FileMaker, Inc.
Sessions
Soliant's team led the FileMaker Training Series -- Advanced sessions at DevCon this year. One-day intensive, hands-on training so popular that FileMaker, Inc. had to double the capacity and break it into two parallel sessions.
Mind if I Switch the Server?
Core
Thursday, July 23 - 2:00 pm
Belmont 3/7
Wim Decorte
The most important new feature to come to FileMaker Server 14 is the ability to automatically sync to a standby server and allowing a manual switch-over or fail-over. In this session, you will see this mechanism in action. You will see how you can set it up and what you should look out for. Once it is set up you will learn how you can monitor the syncing and how you can execute the switch-over when you need to. Also, we'll discuss some of the existing server best practices and introduce some new ones too!
Wim Decorte
Wim is a senior technical architect at Soliant Consulting and a FileMaker Business Alliance Platinum partner. He is a FileMaker 7-13 Certified developer and the author of numerous technical briefs and white papers. He is a frequent speaker at FileMaker DevCon, at FileMaker developer groups throughout the world, and is the recipient of a FileMaker Excellence Award. In addition to being a renowned expert on FileMaker Server, Wim also specializes in integrating FileMaker solutions with other technologies.
FileMaker Training Series - Intermediate Track
Training Day
Monday, July 20 - 8:00 am
Belmont 3/7
Bob Bowers, Sara Severson, Cristoffer Ippolite, James Medema
This training session will provide attendees with an overview to the most important concepts required by developers using the FileMaker platform. The session includes high-level discussions on creating back end architecture, user interfaces and automation needed to create impactful FileMaker solutions. use this session as a launching pad for ongoing FileMaker training or to start a new project with the FileMaker platform.
Bob Bowers
Bob, CEO and co-founder of Soliant Consulting, is widely known for his expertise in the field of software development. He is a recipient of the FileMaker Excellence Award and has co-authored seven books on FileMaker database development. In 2008 he was inducted into the Chicago Area Entrepreneurship Hall of Fame. After graduating summa cum laude in Music and English at Wabash College, Bob earned a masters in Musicology from the University of Chicago.
Sara Severson
Sara is a Technical Project Lead for Soliant and is based in the wilds of Washington state. Originally a marketing consultant, Sara has been a FileMaker developer for 13 years: she's been with Soliant for the past eight and for the six years prior served as an in-house developer for her prior marketing firm. She has been a certified developer since version 9 and is also a certified Salesforce developer and administrator. She most loves working with clients from the outset of a project and helping see their vision through to fulfillment.
with Christoffer Ippolite and James Medema
Cris is a great friend and the founder of iSolutions, a Los Angeles-based FileMaker consulting firm. Cris is a regular speaker at several technology conferences and he provides all the video training for lynda.com.
Jim is likewise a wonderful guy and the owner of Surefoot Consulting in Minneapolis. He's been a certified developer since version 7 and is an accomplished trainer. He's taught students from coast to coast.