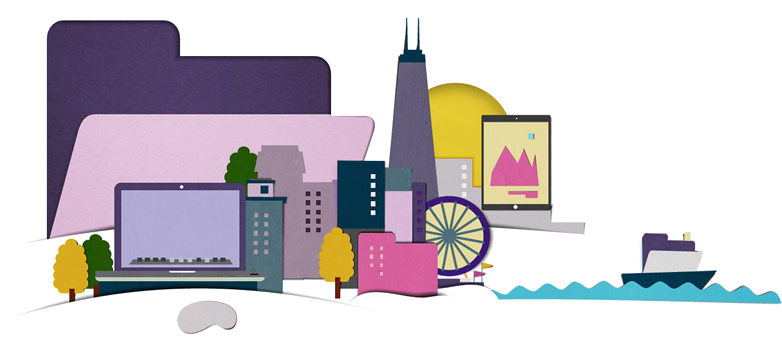 Custom FileMaker Services
Soliant Consulting is among the top teams of FileMaker consultants in the world.
We can deliver the tools your team craves with custom solutions focused on improving workflows and processes.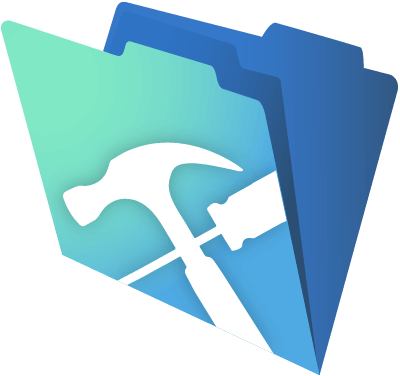 FileMaker 17 Executive Summary
Read our top-level review of the new features of FileMaker 17. Get the summary...
Announcing Soliant.cloud®
Learn more about our comprehensive and complimentary FileMaker hosting services.
Platinum Partner
Custom Development
Our team of FileMaker consultants specialize in all aspects of the workplace innovation platform, including web integration, mobile, and user interface design. Our FileMaker developers extend and improve existing solutions as well as design new ones.
Certified Experts
Solid Process
Led by seasoned Project Managers, Soliant FileMaker consultants follow a well-established process, apply mature development standards, and have delivered hundreds of successful projects.
Award-winning Leadership
Private Training
Soliant's FileMaker developers have trained thousands, hold dozens of certifications, and have been hired by FileMaker, Inc. to write the FileMaker Training Series curriculum for more than a decade.
Get Started
Contact Soliant Consulting
Please reach out to speak with one of our FileMaker consultants.
<! -- /ends getstarted-wrapper -->
FileMaker Services
Soliant possesses the 'Holy Grail' of technology-driven consulting services: business context awareness, technology platform independence, personal accountability, and foresight. I consider them to be a key ROI-catalyst and partner to our business.




Integration

Leveraging our core practice areas, as a FileMaker Pro developer, we often tie FileMaker, Salesforce or Web solutions together. Other common integrations include Email, calendaring, QuickBooks, shipping APIs from FedEx and UPS, Google Maps, phone systems, and many more.
Custom Web Publishing

For integrating FileMaker into web applications, Custom Web Publishing with PHP allows an API-driven approach. Soliant is deeply versed in building web-based FileMaker solutions and has developed SimpleFM, a free, ultra-lightweight PHP5 package that uses the FileMaker XML API.
WebDirect

FileMaker WebDirect gives users a one-click access to FileMaker solutions in a browser without writing a line of HTML or PHP. As a FileMaker pro developer, we can design and optimize a database for WebDirect and assist with server configuration.
Mobile

FileMaker Go is a free, downloadable iOS app that brings FileMaker to iPhone and iPad users. On Android, we leverage WebDirect. Soliant's FileMaker developers excel at building custom interfaces and optimizing solutions for mobile use. Learn more...

Security

FileMaker acts as a good citizen for IT security needs. It can integrate with Active Directory or Open Directory authentication services, fully encrypt network traffic, and provide application-level control over both data and interface access.

Support & Maintenance

As a part of our FileMaker services, we offer on-going service agreements, through which we respond to incoming requests for task-driven initiatives and can work quite quickly to make updates to a system. Learn more…
Compliance

Soliant can assist with HIPAA implementations, verify best practices, and assist with compliance reviews. Likewise for the financial services sector, our FileMaker developers can help with regulatory reporting, audit trails, and access restrictions.

Enterprise Ready

Soliant's team of FileMaker consultants has helped create many of the best practices in the FileMaker industry and can manage projects to fit well with the greater needs of an IT organization.

Authorized Reseller

As a full-service consulting firm, we provide software (including FileMaker) at a discount. Contact us today for a quote.
In the film industry we work fast: Soliant not only kept pace, they maintained incredible flexibility and service. I've never encountered a software organization like theirs.




With the software we created with Soliant, we spend less time with logistics and more time meeting the needs of our schools and students… and when we have to make changes to the software for mailings or new reports, the technology makes it easy to do ourselves.




FileMaker Platinum Partner
Soliant has twice been awarded the Business Partner of the Year by FileMaker, Inc., and we enjoy a relationship with the company at all levels as a Platinum Partner of the FileMaker Business Alliance.
Rapid Application Development
There's something extraordinary about FileMaker, Inc. – beyond its 30-year lifespan, steady profitability, and being an Apple subsidiary – the company and its flagship workplace innovation platform are one of the tech industry's most under-appreciated successes. In our experience, there's no other tool on the market that can as quickly build a shared, secure business application as well as FileMaker.
Contact Our Experienced FileMaker Consultants
Contact us to learn more
 about how we can empower your business to grow, evolve, and focus with a custom FileMaker solution.