Improving User Experience with a Custom Salesforce Connector
Aria Systems (Aria) is the market leader in subscription billing and management services. Aria offers an integration solution for customers to connect their Salesforce.com systems with the Aria Subscription and Billing Platform. Aria wanted to dramatically improve its existing Salesforce Connector to implement new functionality that would allow clients to access more features available on the Aria platform, better utilize the Quoting functionality of SFDC, and completely transform the Salesforce Connector User Experience.
Derek Choy
Managing Director
We now have an awesome connector that'll help us win deals! And going forward, we're going to make sure it remains top-notch in the market!
Soliant Consulting team members met with Aria to conduct an in-depth analysis of Aria's business and technical requirements. The major challenge came in the diverse locales of the stakeholders involved. Some team members worked locally, while others worked in remote locations including India. Through thoughtful and careful planning, the Soliant team made sure everyone on the project was in the loop and each person's feedback was incorporated. Soliant not only delivered the connector on time, but also exceeded Aria's expectations by producing some unexpected benefits.
Kumar Kota
Engineering Manager
As per Derek's note and another note from our CEO, the connector has been really well received thus far by our prospects and is making a difference in Aria's marketability. In addition, the team can be really proud of the fact that the SFDC folks were so impressed by the connector that they asked for it to be presented at their internal brown bags a long-term partner, Soliant Consulting really understands our business. Once again, they've delivered a great product with our needs and vision in mind.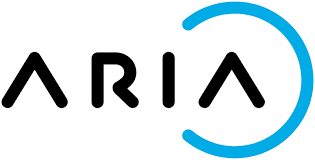 About Aria
Aria Systems was founded in 2003 and is a privately held company headquartered in San Francisco and is backed by leading investors including Hummer Winblad Venture Partners, InterWest and Venrock.
The Aria Subscription Billing Platform, a cloud-based subscription billing and management platform, enables customers to easily "subscribe" to products and services, generating predictable, recurring revenue. Delivered via a Software as a Service (SaaS) model, Aria's platform was built to automate and manage the complete subscriber lifecycle, allowing companies to acquire new customers, activate services, continuously track usage, accurately bill and accept payments, offer 24/7 support and self-service options, and analyze and report on customer activities.