Client Story
Patrick Henry Creative Promotions (PHCP)
Increase Go-to-Market Speed with AWS CloudFormation
As a leading beverage industry professional services firm, PHCP offers a bevy of strategic and creative services that span promotions, beverage program consulting, strategy development, mixology, graphic design, training, event execution, and management. Their expertise helps clients like Starbucks and Buffalo Wild Wings serve their customers with innovative menu options and hold unforgettable events.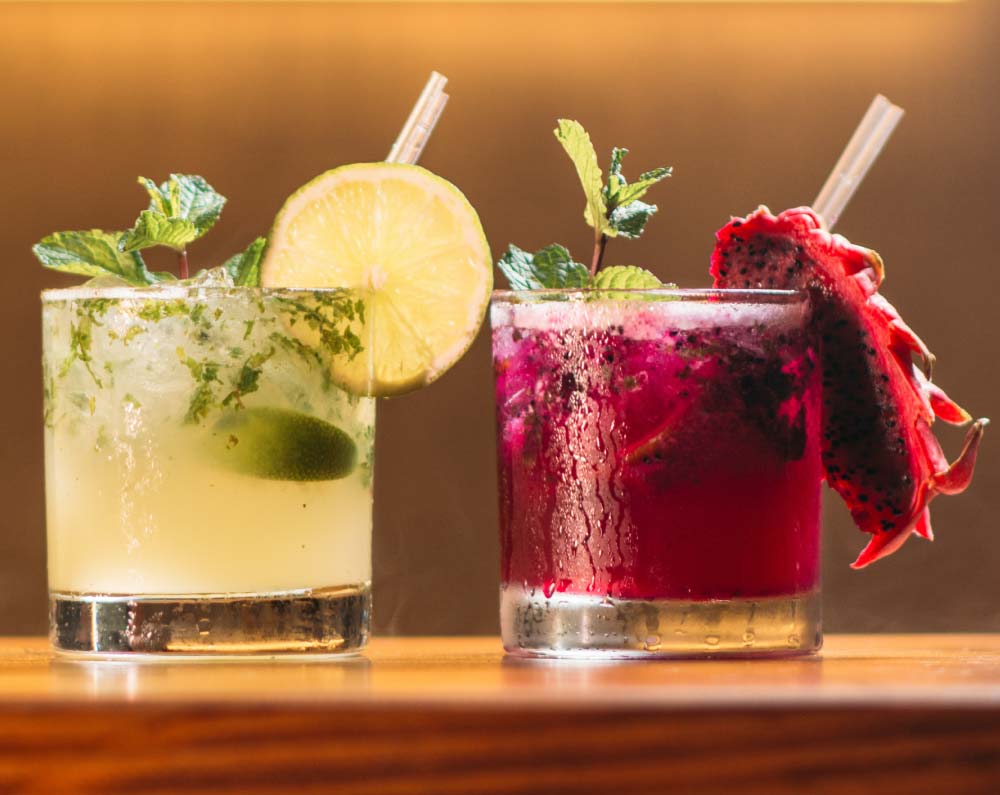 A key service that PHCP provides is a curated cocktail recipe portfolio for each client. Over the years, PHCP developed extensive business architecture to manage cocktail portfolios tailored to each brand's perspective and strategic goals. Thus, the volume of information they were processing became cumbersome as their client base increased. As PHCP considered how best to serve their expanding client base, they realized they would need a scalable, self-service system accessible anytime from anywhere.
To provide a modern, user-friendly service for their clients while improving internal efficiencies, PHCP partnered with Soliant to re-platform their internal recipe pricing software and re-architect their client-facing tools to a cloud-native web application built at scale. The multi-faceted solution is both cost-effective and performant for their potentially large client base and relatively small internal user base.
Client-Facing Solution
For PHCP's beverage industry clients, Soliant's product owner and AWS certified developers designed a centralized hub. Here, customers can search, review, customize, and print all of their recipes down to the ingredient level with pricing and measurements in a fast, self-service web interface. The app allows them to easily perform cost analyses on drink recipes, which provides greater cash flow controls and transparency. Integrating AWS CloudFormation reduced their go-to-market timeline by empowering Soliant AWS engineers to take advantage of pre-built open source components and rapidly spin up OIDC infrastructure.
Think of AWS CloudFormation as a way to codify your infrastructure. This AWS service allows you to programmatically automate the modelling and provisioning of the AWS and third-party resources your applications need. You can deploy CloudFormation to build and tear down stacks quickly and in a standardized manner to reduce development time and costs, reduce resource costs, and increase reliability.
Back-end Administrative Solution
For the internal system, Soliant leveraged decades of low-code expertise to rapidly design and build a modern Claris FileMaker solution. PHCP's analysts use this to curate a select repository of information as well as print recipes for onsite tastings in the PHCP office located in Houston's Galleria Area business district.
AWS Services
AWS CloudFormation
AWS Key Management Service
AWS Secrets Manager
Amazon Elastic Compute Cloud
Amazon Simple Storage Service
Results
Single source of truth for all recipes
740 recipes curated within two months of deployment with self-service, 24-hour access for clients
Easy process to identify recipe profit margins on the fly
Instantaneous, dynamic self-service recipe research versus static email requests
Streamlined hardware maintenance and internal client management of server operating systems
Resilient and secure IT environment
4-month go-to-market speed
Our internal project management process includes performing an overall total cost of ownership (TCO) analysis as well as weighing the costs and benefits of our technical decisions against the business objectives of long-term maintenance requirements. From an overall perspective, we saved our client nearly $30K by choosing AWS cloud services and CloudFormation.
"We are incredibly pleased with the work done by the Soliant team. They were professional, efficient, and approachable. They were happy to help me understand the web development process, which is something I had no previous experience with. In the short time we have been working with our new recipe system and NECTAR, it has become an invaluable tool not only for our clients, but for our team as well. We are looking forward to a continuing partnership with Soliant as the products they developed continue to move our industry forward."
About PHCP
Patrick Henry Creative Promotions Inc is a full-service marketing and operations agency specializing in the design, implementation, and evaluation of innovative and revenue-generating beverage programs, collateral, and support.