Client Story
Center for Sustainable Energy
An electronic document submission application built upon the rock-solid Salesforce platform.
A thoughtfully designed application changed CSE's viewpoint on how technology can simplify its business and improve the impact on the environment – all while making the lives of Californians easier.
"The team at Soliant asks the right kinds of questions and really get to the heart of our business requirements… they're not just a vendor: they're our business partner."
In designing an electronic document submission platform for CSE's rebate program, we examined every conceivable use case. From there, we did a deep dive into their existing Salesforce CRM and integrated it with Box.com, a cloud-based document storage infrastructure. The result was a customized solution that was not only environmentally green but one that truly simplified their entire rebate process.
An electronic document submission application built upon the rock-solid Salesforce platform.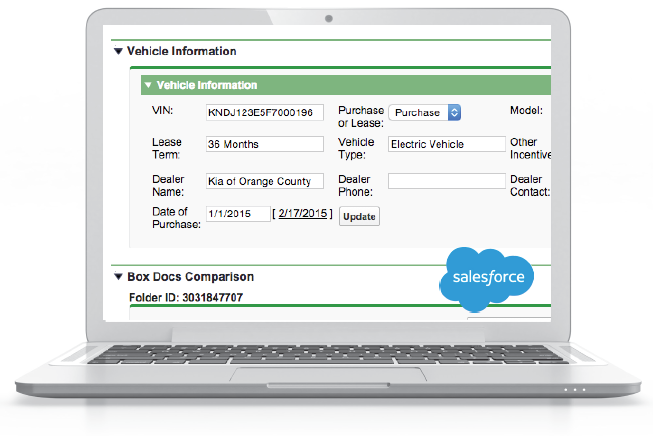 Use Cases
As a result of our in-depth discussions, we leveraged CSE's existing Salesforce database and designed a customizable framework that allowed its customers to electronically submit their rebate documents.
Admin Portal
The admin tool allows CSE to pull specific reports across the applicant database and view the details of each account at a granular level.
Security
To ensure that the customer data was secure, we implemented privacy and security tools within Salesforce and Box.com to keep it safely under virtual lock and key.
Documents in the Cloud
Customer documents were moved from CSE's file cabinets to their own cloud-based document repository at Box.com to save valuable office space and eliminate unnecessary paper waste.

About the Center for Sustainable Energy
The Center for Sustainable Energy is a mission-driven non-profit organization, whose subject matter expertise and on-the-ground experience with a wide variety of sustainable energy solutions makes them a trusted partner in meeting ambitious energy goals, saving money, and improving the world.