Just a few weeks ago, Salesforce.com launched its Spring '16 release, bringing updates to many corners of the Salesforce universe, including new features to help you ramp up productivity, anticipate your customers' needs, and access information anytime from your mobile devices, whether online or off. This post will walk you through the most important things you need to know about the Spring '16 release and how it will affect your org.
For an in-depth look at Salesforce's new interface and platform, Lightning, check out this series in our blog: What is Lightning?
Here's a quick summary of the Lightning-related changes in the Spring '16 release:
Salesforce added a number of exciting new features to Lightning such as Person Accounts, Campaigns, global picklists, inline editing, and the ability to create a Custom Object from within a Lookup.
Person Accounts give reps the ability to capture information about individual people, creating single records that exist between a contact and a business account. Campaigns allow your sales team to create marketing initiatives, market to leads and contacts, and track the impact of these campaigns throughout the sales cycle.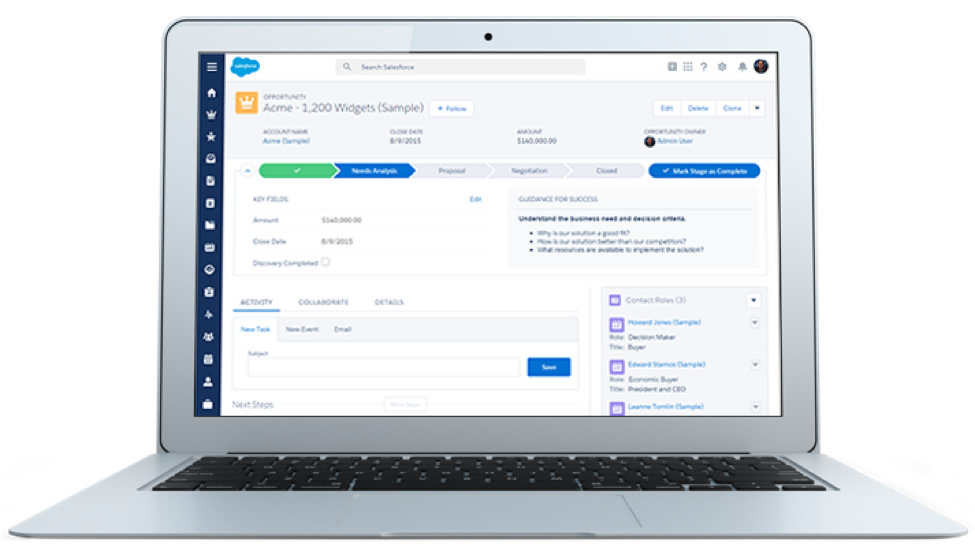 The Spring '16 release also includes many non-Lightning features that we're excited about.
With the Spring '16 release, reps can also create and modify global picklists, edit an entire record with a click, and create a Custom Object record from within a Lookup field, all tools that cut out unnecessary steps and help a team focus on getting results.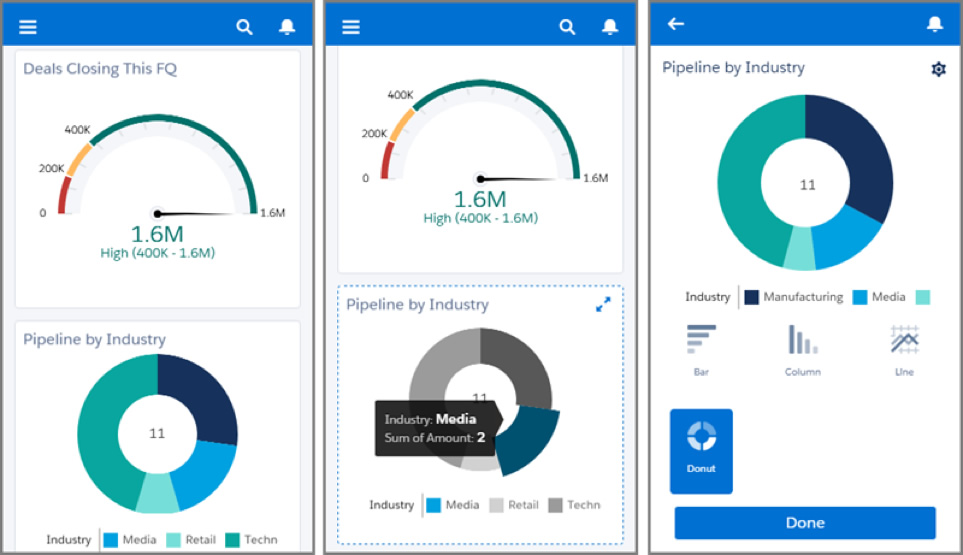 The Salesforce1 mobile app has gotten a number of nice upgrades. Reps can now create new records wherever they are, online or off. Those who use Salesforce Files Connect will be able to access Microsoft Office and Google Docs through Microsoft SharePoint and Google Drive. And reps who use the app on their phone will be impressed by the newly enhanced charts, which can be navigated with a single tap.
The company also announced SalesforceIQ, a new data-driven CRM solution aimed at small and medium sized business. The product (and the related SalesforceIQ for Sales Cloud) automates much of the information-capture process by seamlessly pushing information from calendars, calls, and emails onto Salesforce.
Integrated with HubSpot, MailChimp, and Pardot, the product gives reps a clearer view of what's happening in each account and cuts out the need to manually input information. The product also has features that will alert your team when an opportunity needs attention, whether because it has been inactive or because a contact just clicked on a link in an email you sent out.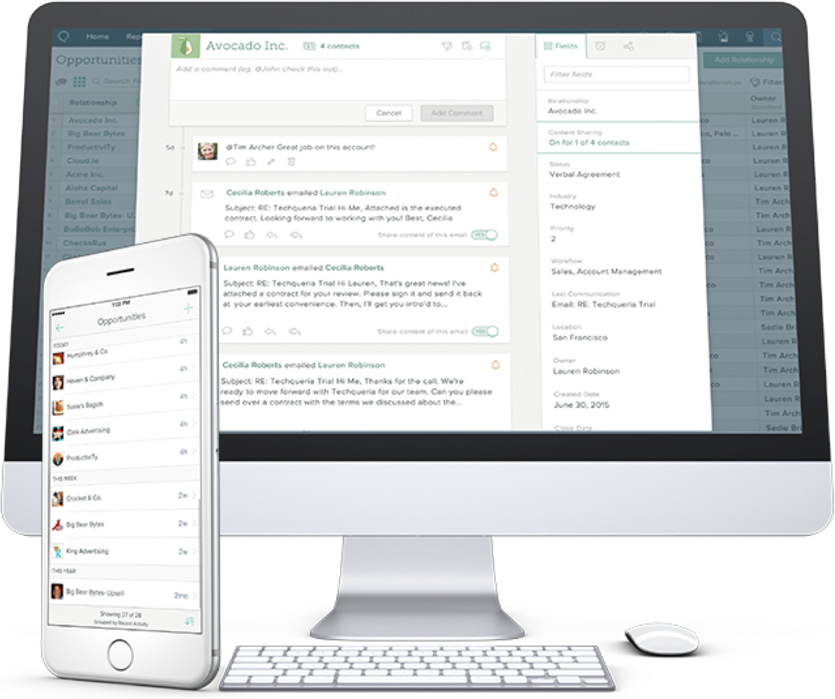 With the Spring '16 release, Salesforce has further solidified its integration with Microsoft products, adding features that allow reps to create Salesforce records from within Outlook and to sync Microsoft contacts and events without software. For Gmail users, Salesforce announced a new add-on side panel that gives you key information about contacts (including Pardot score and recent marketing actions) without having to leave Gmail.
As always, it's good to see the work Salesforce.com puts into the evolution of the platform. We believe the Lightning Experience is maturing nicely and there are many welcome features to whet the appetites of your users.