Leveraging a Custom Salesforce Integration
Enhance your implementation with a custom Salesforce Integration with outside systems. By bridging application capabilities, you can leverage more data and functionality.
Our developers work with clients to build cost-effective Salesforce integrations with other systems in compliance with the platform's security standards.
<! -- /ends callout-small -->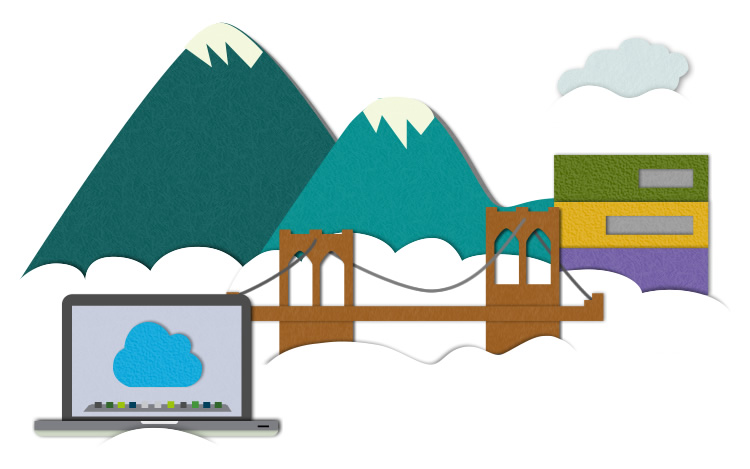 Salesforce Solution Architecture Experts
Our team has years of experience architecting integrations for clients. We build solutions for companies big and small; from out of the box connectors to complex real-time integrations for enterprise solutions. By assessing your needs, requirements, budget, and timeline before recommending potential integrations, we deliver strategic enhancements to your Salesforce solution.
Our team navigates how to connect your data between systems securely and effectively. We then roll out completed integrations in a structured, organized way, preparing your team and users to effectively leverage their new tools and capabilities.
Types of Salesforce Integrations
As all organizations have different needs and goals, no two integrations are the same. Some need data integrations to connect internal databases to Salesforce. This allows them to leverage data in new, possibly more powerful ways. Others want to harness API functionality through the Salesforce platform.
Perhaps your team needs real-time, user-friendly access to enterprise ERP data. Or, your operations team needs details from Salesforce to flow into your fulfillment system. We've managed many different types of Salesforce integrations -- from enterprise to homegrown, from accounting to orders to complex construction and manufacturing projects, one or both directions.
Our team has worked with Oracle, SAP, JD Edwards, Heroku, WordPress, Drupal, Box.com, SendGrid, FileMaker, Amazon, Twilio, Experian and many other existing technologies as well. For custom data integrations, we use tools such as REST, SOAP web services, ETLs, and more. We can develop either real-time or batch-oriented integrations, and we always take the most efficient path possible for your organization. 
Integrating Your Org with Your Website
Our developers also work with clients to connect their websites to the Salesforce implementations. We specialize in WordPress and Drupal Salesforce integrations but can connect your org to most content management systems and website platforms.
Launch Powerful Salesforce Integrations
Empower your users with better data connectivity and more powerful applications through a custom Salesforce integration. Contact our team to kick off your strategy today.