FileMaker Go - Delivering Mobile Capabilities for Business
As users increasingly expect to access their business applications via mobile devices, one of the most efficient ways to deploy a mobile business solution lies with FileMaker and FileMaker Go. If you're a small or mid-size company, often creating a native mobile app (in Objective C, Swift or Java) is prohibitively expensive and difficult. The development effort required by FileMaker Go is a tiny fraction of what creating a native iOS app would be, and it doesn't require any knowledge of how Apple manages its App Store for businesses.
Access Your FileMaker Solution on an iPad or iPhone
With FileMaker Go, you can work directly with a FileMaker solution on your iOS device. You'll connect to your database via whichever Internet connection you happen to be using, either wi-fi or cellular, and the technology can also work with local single-user databases as well. It delivers a full-featured FileMaker client that provides native controls that users expect on a modern mobile application.
Signature Capture
Barcode Reader
Camera Integration
Location Services
Native iOS Keyboards
Touch Controls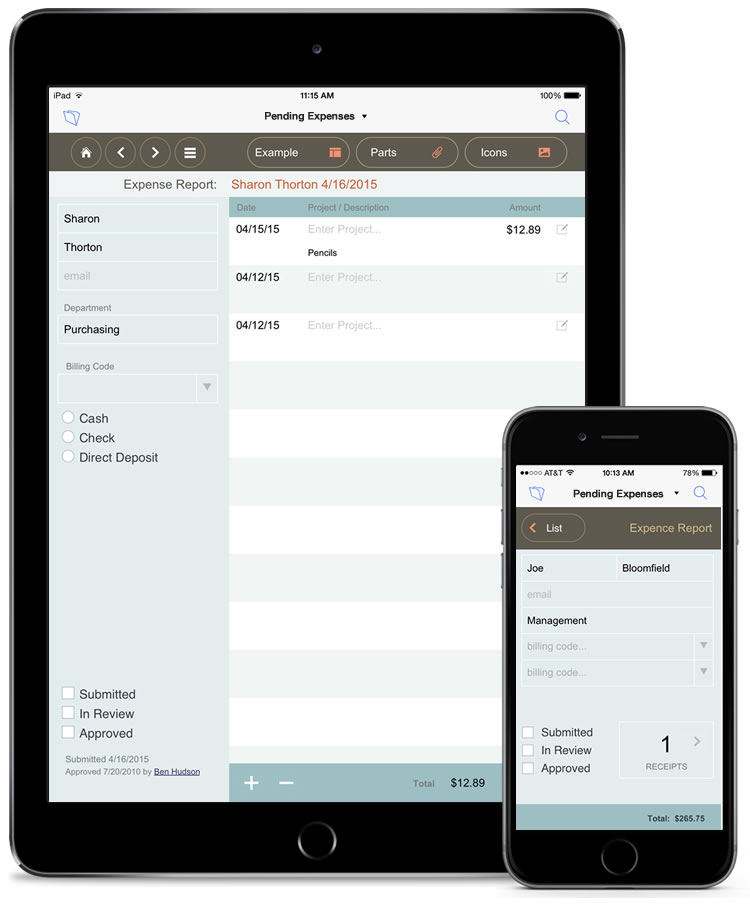 As one of the leading FileMaker development firms in the world, Soliant has the experience to make extending databases to mobile devices a success. Developing mobile-friendly solutions requires a good understanding of mobile interface standards, scripting techniques for FileMaker Go, user interface design, and most importantly performance and security considerations. Soliant has helped dozens of clients develop mobile business applications in the FileMaker technology.
Deploying FileMaker Go
FileMaker Go is a free download from the iOS App Store. For single-user databases stored on your device, that's all that is required to use a FileMaker solution. For multi-user databases, you'll need to host the file on FileMaker Server and purchase concurrent user licenses as necessary. Keep in mind, a concurrent user license need not be purchased for every individual user: you will only need however many licenses as you have users accessing the database at the same time.
FileMaker on Android
For Android users, we turn to FileMaker WebDirect. It allows FileMaker solutions to be accessed via web browsers and is a rich, fully-functional client. We recommend tailoring interfaces for mobile browsers.
FileMaker Go Toolkit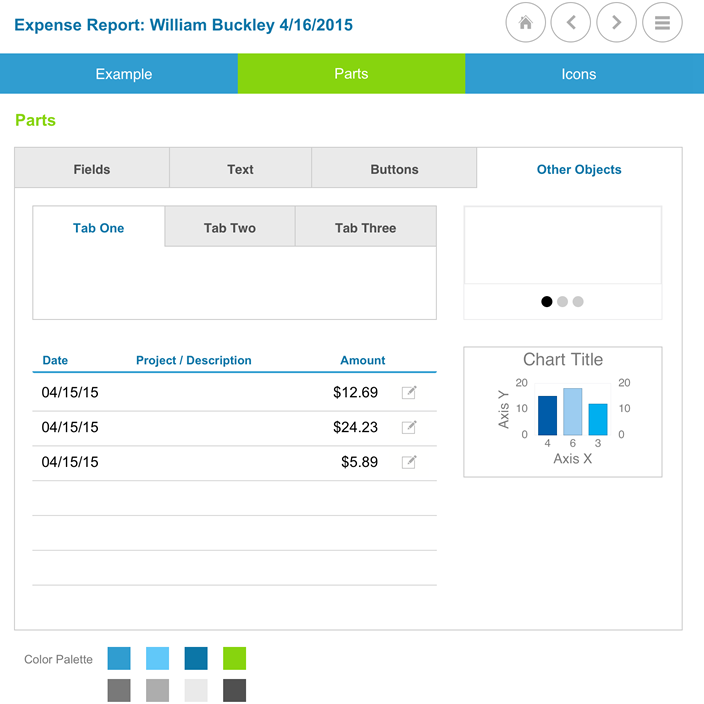 To help developers learn how create mobile solutions, Soliant's own Dawn Heady completely overhauled this resource for FileMaker 14. In it you can find examples of mobile-friendly touch interfaces and scripting best practices, including:
Themes designed for mobile use
Detail and List view examples
Examples of layout objects
Tips for developing for FileMaker Go
Download the FileMaker Go Toolkit and other FileMaker resources from Soliant Labs.