This is part two of a two-part blog series outlining the release of FileMaker Pro Advanced tools in FileMaker 17. Read part one here.
---
As I wrote in "Two for One," in FileMaker Pro Advanced 17, every user can access FileMaker Pro's advanced tools. They simply change an option in the application preferences.
While this is a welcome change, some users probably don't need these tools and might even find them confusing. If you are a system administrator and want to make sure specific users don't access this tool set, here's how to do so. I've also added some thoughts about when it's appropriate.
Why Hide The FileMaker Pro Advanced Tools?
Regardless of their access privileges, every user with Advanced tools enabled will see the Script Debugger and Data Viewer items in the Tools menu. Custom Menus cannot block the display of the Tools menu nor any of its items. If a user is at all curious, they are likely to try these features out.
Script Debugger
Let's say they open the Script Debugger. Figure 1 shows how it will look initially.
If they then run a script for which they have Modify privileges, they'll see the script steps. They can step through them one at a time. However, if they run a script for which they don't have Modify privileges, Figure 2 shows the prompt that appears.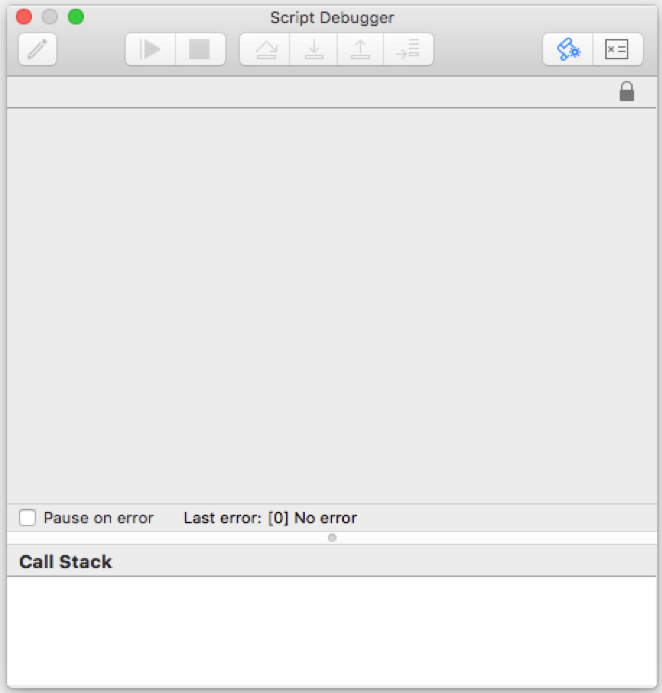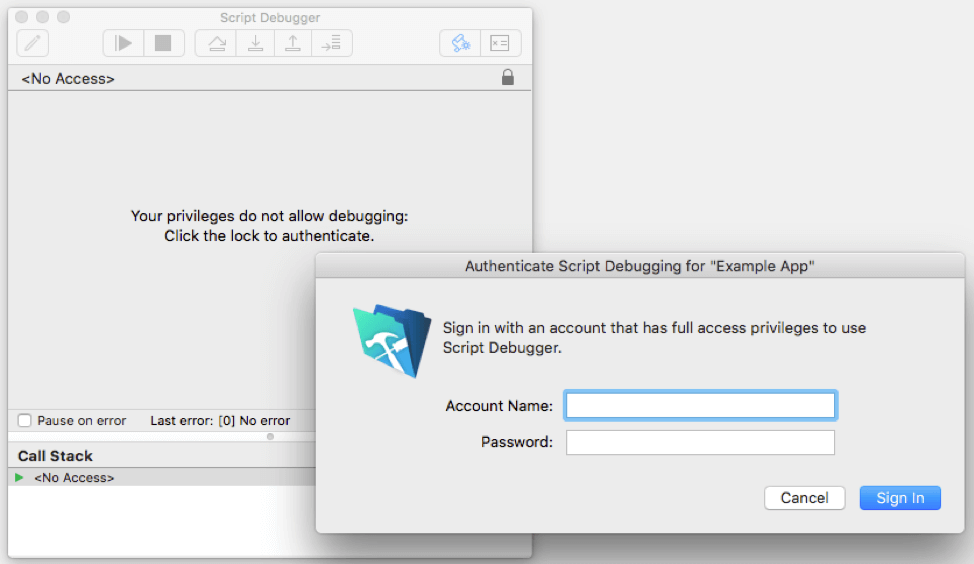 Why give users without script modification permissions an option that will lead only to disappointment and consternation?
Data Viewer
Their experience with the Data Viewer is similar. Without full access privileges, when selecting Data Viewer from the Tools menu, they see the message as shown in Figure 3.
If they have Modify privileges for a given script and step through it using the Script Debugger, the Data Viewer will suddenly grant them access for the duration of the script.
However, if they cannot modify any scripts, then the Data Viewer is also a dead end.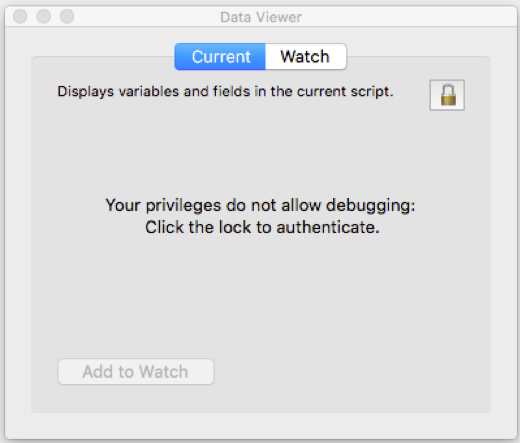 Database Design Report
Along the same lines, any user can open Database Design Report dialog box. It shows a list of "available files." These are currently open files to which the user has full access privileges. If no such files exist, the box will be empty as shown in Figure 4.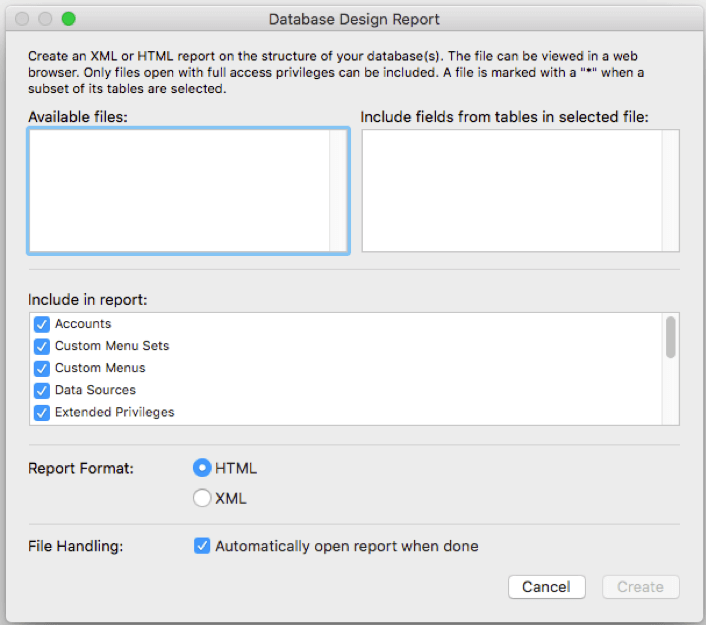 In each of these cases, the user might not understand why they can't use these features effectively and possibly start to resent it. Fortunately, you can address this by using a new option as part of an assisted install.
What's an Assisted Install?
An assisted install file allows you to automate the setup of FileMaker Pro Advanced during the installation process. This comes in handy when performing identical installations on multiple computers. All you need to do is configure a text file, called "Assisted Install.txt", and include it with the FileMaker Pro installation software. The file contains various required data, such as a generic user name, license key, organization name, and installation options.
Note that this file is not interchangeable between macOS and Windows. However, it produces the same final outcome: FileMaker Pro is installed without the need to enter any settings.
FileMaker Pro Advanced 17 includes a new option for the assisted install: you can specify whether the user has access to the advanced tools or not (see Figure 5). If your users will not benefit from the advanced features or if you're concerned they will misuse them, consider setting this value to 1. This removes the "Use advanced tools" checkbox from the application preferences. Without this checkbox, the user cannot access the advanced tools.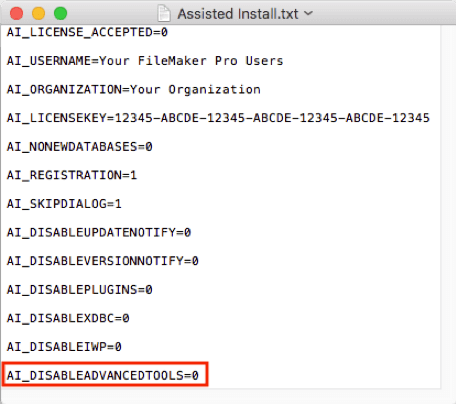 Assisted Install Drawbacks
One major drawback to this approach is that when a user encounters an issue, you may want to work with them at their machine to recreate the problem. You can makie use of the Script Debugger and Data Viewer to analyze what's going on. Without these tools, you could limit your ability to troubleshoot the issue effectively.
Furthermore, when you disable advanced tools, you might have to reinstall in order to re-enable them again. I'm not aware of a change you can make to the Mac property list files in order to change your current installation. However, it looks like it is possible to change the Windows registry (see comment from BMC Process).
Why Show the FileMaker Pro Advanced Tools?
While I realize all users don't need the advanced tools, I think it's great that they are now an option for everyone. Used as training tools, the Script Debugger and Data Viewer can help educate a new generation of talented citizen developers. With this in mind, I encourage you to provide these features to your users when appropriate. This way, they can learn more about FileMaker Pro Advanced and use it more effectively.
Moving Forward in FileMaker 17
If you have any questions about how to use these FileMaker Pro Advanced tools or any other new features included in FileMaker 17, please contact our team. We're happy to help your team determine the best way to leverage them within your FileMaker solution.