Women of FileMaker is excited to launch DevCon Buddy, a new program empowering experienced DevCon goers to assist new attendees in maximizing their DevCon experience. The organization welcomes all experienced attendees to sign up on the Women of FileMaker site. All genders welcome!
Announcing DevCon Buddy
What: New Attendee Meetup at DevCon 2018
When: Monday, August 6, 2018 at 5:00 – 6:00 pm
Where: Texas A
To help DevCon first-time attendees get the most out of the annual FileMaker conference, the Women of FileMaker have launched a new program, intended to assist in the pairing of new attendees with experienced conference attendees. It all starts with the New Attendee Meetup on the first night of DevCon.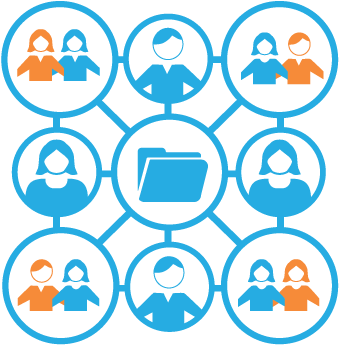 What to Expect at DevCon Buddy
The organization encourages experienced DevCon attendees to join this meetup as a "buddy ambassador" who can guide the new attendees throughout the conference. Women of FileMaker will provide special DevCon Buddy stickers for your badges, one sticker type for ambassadors and one sticker type for rookies, so that new attendees can easily identify and connect with the veterans and the veterans can identify the rookies. They encourage new attendees who are interested in having a buddy to approach anyone with a DevCon Buddy Ambassador sticker on their badge, and vice versa. Once attendees make a connection, they can exchange information and keep in contact during the conference.
DevCon Newcomers
Women of FileMaker encourages you to attend the New Attendee Meetup on Monday, August 6, at 5 pm in Texas A. Look for people with the Buddy Ambassador sticker, and approach someone you think looks interesting! Then exchange information to keep in touch over the conference. Perhaps you can have lunch together or meet during a break to catch up and discuss upcoming sessions.
DevCon Veterans
If you would like to help out a new attendee, learn more about our events.
You will receive email updates and reminders to attend the New Attendee Meetup and instructions on how to get your badge sticker. Women of FileMaker appreciate your efforts to volunteer your time and make someone else's DevCon experience more enjoyable!
How It All Started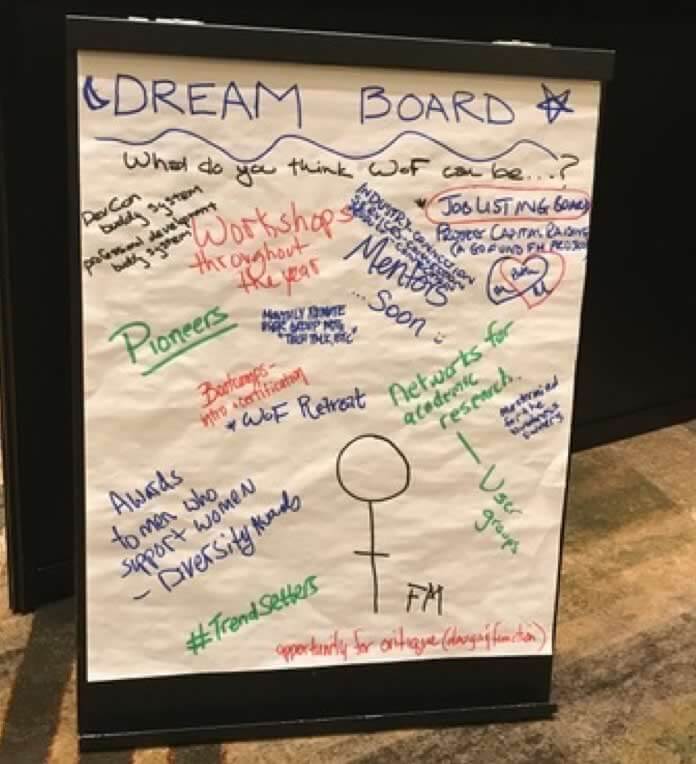 The idea for a DevCon buddy system started on the Dream Board at the Women of FileMaker booth at DevCon 2017. A booth attendee took the time to make this suggestion, and the organization was happy to make it a reality.
Dreams do come true!