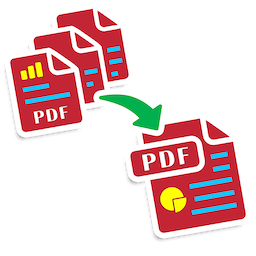 When creating a PDF from FileMaker you have the ability to append your new PDF onto an existing PDF. This feature was introduced in FileMaker 8, and is extremely helpful. However, what if you have 2 (or more) existing PDFs that you need to combine? What if you want the first PDF to be generated from FileMaker, but the 2nd one, for example, is uploaded by the user? The solution I found to this problem was introduced to me by my colleague
Mike Duncan
. You can use AppleScript to combine the PDFs for you.
Unfortunately AppleScript is only available on Macs, so this solution will not work on Windows machines.
In the sample file below, you will see a demonstration on how to combine 2 PDFs using AppleScript. You will create a shell script that leverages Automator's combine PDF function, and then run that shell script using AppleScript.
Download Sample File
Note: The sample file has been updated to deal with spaces in the hard drive's name. Thanks to Scott Morabito and Anders Monsen for pointing that out!