AWS Consulting & Hosting Services
Soliant Consulting's AWS Certified Solutions Architects help organizations execute with enterprise cloud strategies, strategic integrations, and hosting services.
TALK TO A CONSULTANT
AWS offers many different services to enhance your systems and applications. We specialize in architecting solutions to take advantage of select services, as well as planning migrations to include strategic integrations.
Our AWS-certified team can support and enhance your cloud infrastructure, monitor your implementations and tools to ensure high performance and cost-effectiveness, and identify opportunities for infrastructure optimization.
Cloud capabilities for your business are closer than you think. Our hosting services can integrate with your existing infrastructure, including FileMaker Server hosting, web applications, directory services, and more.
Delivering Excellence on AWS
We aim first and foremost to serve as trusted advisors to our clients, while also providing added value in the form of technical expertise and processes we have in place.
We endeavor to follow the five pillars of a well-architected framework when building solutions and infrastructure:
Operational Excellence
Security
Reliability
Performance Efficiency
Cost Optimization
Following these principles establishes a blueprint for a strong infrastructure foundation that will continue to return dividends as system and business requirements evolve.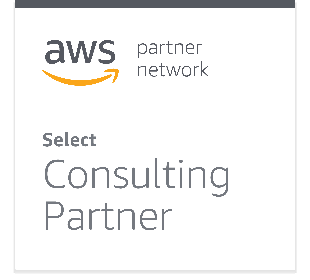 While our AWS services evolved from supporting our work in web application, Salesforce, and FileMaker development, they have evolved to include a variety of offerings.
We have built a solid foundation on architecting with EC2 and S3, along with relevant services that supplement those core services:
Advanced networking
Secure VPN site to site deployments for integrating Directory services
Providing VDI (Virtual Desktop Infrastructure) to clients.
We support multiple accounts, giving us agility and security to build out complete solutions. These fully leverage programmable infrastructure via CloudFormation development to deploy large scale, durable web development.
Utilizing highly available and scalable AWS infrastructure has enabled our clients to focus on their core business, grow, and excel.
Organizations from all over the world have turned to our team for strategic AWS services. We strive to help them build and maintain a cloud infrastructure optimized for our clients need and empower them to integrate their key systems with cloud capabilities.

Art is Love (formerly Kalisher) creates and commissions original art for spaces all over the world and is a long-time client of ours. As their customer base has expanded, their team approached us with unique hosting and functionality needs for their business. Our AWS architects provided the business with cloud services to deliver a strategic advantage in their particular market segment in a timely and cost-effective way.
I would recommend Soliant cloud service because of their great service and superior set up. I have clients who cannot tolerate down time and Soliant has set up monitoring tools and backups to help us achieve that.