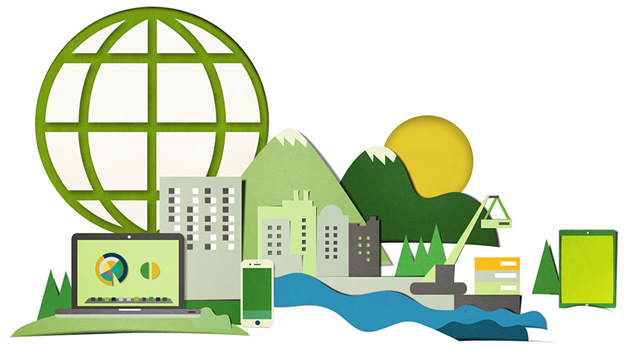 Launch Your Custom Web Application
Our experienced development team turns powerful ideas into custom software and applications. We take a deep dive into your business needs to build an innovative and scalable solution.
Our developers deliver strategic architecture, custom integrations, user experience design, and reliable deployment. We can manage the process entirely or work with your existing development team for the best possible outcome for your business.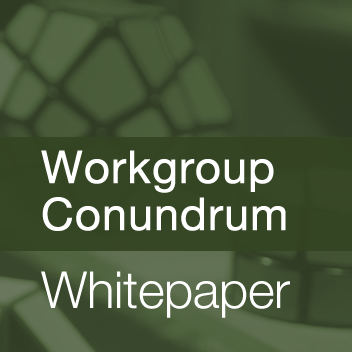 Off-the-shelf vs. Custom Applications
What's best for your workgroups: an off-the-shelf or custom web application? Navigate the options and weigh them against your team needs. Learn more...
Solve Your Business Challenges
Successful solutions start with a sound strategy to achieve specific business goals. Before our team outlines a roadmap for custom development, we complete a discovery phase. This helps us uncover your company's true objectives for the software.
Typically, we empower clients to increase productivity, streamline business processes, and push their businesses to the next level. We build powerful web applications to help clients drive workflow improvement, increase productivity, serve customers better, and improve efficiency. However, each route to accomplish these goals is different from organization to organization. We find the optimal path for you.

I was especially blown away when our project lead from Soliant told us they'd found a way to save $75,000 in development effort. That speaks volumes about Soliant's honesty and integrity.


Partner with Experienced Developers
Once we finish putting a solid plan together, our architects, designers, and developers get to work. We push our team members to try new things and stay on the forefront of the industry. At the same time, we have the maturity to adhere to best practices, apply trusted standards, and stick to a defined process. We endeavor to provide innovative and reliable development.

Launch Faster
Through our years of experience, we've created a modular, service-oriented web application development toolset to build powerful software and solutions. With it, our team can expedite the development of your data structure, security, infrastructure, and UI. You can start enhancing your business sooner.

Get Started
Contact Soliant Consulting
Speak with a consultant about our custom web application consulting and development today.
<! -- /ends getstarted-wrapper -->
Say Goodbye to Stressful Projects
Serving as the liaison between our technical team and yours, our seasoned project managers minimize the stresses that can come with building a major solution. They clearly explain all details, keep you updated on all moving parts, and make sure the entire solution development process runs smoothly.
Creating the survey required extensive communication and collaboration with Soliant. The project team was highly responsive, extremely efficient, and turned around modifications quickly.


Deploy on Schedule without Hiccups
To help your business release your new software, we work with you to develop a launch strategy that minimizes downtime and disruption of business. After we put your solution through rigorous user testing, our team executes a detailed release plan which leverages automation and minimizes risk.
Successful Development Process
Results-focused Development

As a technology-agnostic team, we focus on delivering a powerful solution rather than trying to sell you a specific technology. Our developers are certified in a range of web technologies, including JSON microservices, Zend Framework, Ruby on Rails, and Angular.
Learn more...
Systems Integration

Eliminate data silos and redundant data entry to improve your team's productivity. We build communication channels between systems to give you enhanced capabilities.
Learn more...
Web Portals

Connect with your target audiences by launching a web portal that's easily maintained for years to come. Bridge your data and systems with prospects and customers for a seamless and engaging brand experience.
Learn more...
FileMaker to the Web

Extend your existing FileMaker application with custom interfaces built for web users. Our certified FileMaker developers and experienced custom web application development teams work together for truly custom solutions.
Learn more...
Innovative Business Solutions
Our development experience spans a broad range of web applications. We build portals, intranet applications, and other business solutions that are intuitive, maintainable, secure, and easily integrated with other software solutions in your business.

Alleviate IT Department Fears
We often partner with clients' IT departments to deliver a stronger, more integrated solution. Our engineering team follows industry best practices and works closely with your IT group. This ensures your solution fits within your greater IT ecosystem. We typically follow continuous integration processes. Your business owns the code. In fact, we often empower our clients' internal development teams to understand our process so they can make adaptations and enhancements themselves.

Team Up to Build a Better Solution
We're happy to learn more about your unique business challenges and walk you through how we can help you overcome them. Contact our team today for a complimentary discovery call.