Make the Most of Your Investment in Salesforce
Every Salesforce license comes with a price tag. To increase your return on investment for your organization, you must first understand how to get the most out of your implementation. That's where our Salesforce consulting team comes in.
Our business analysis services empower organizations to use Salesforce well beyond the platform's out of the box uses. Our team works with yours to determine how to maximize your Salesforce potential. Sometimes, we can even find ways to reduce your costs.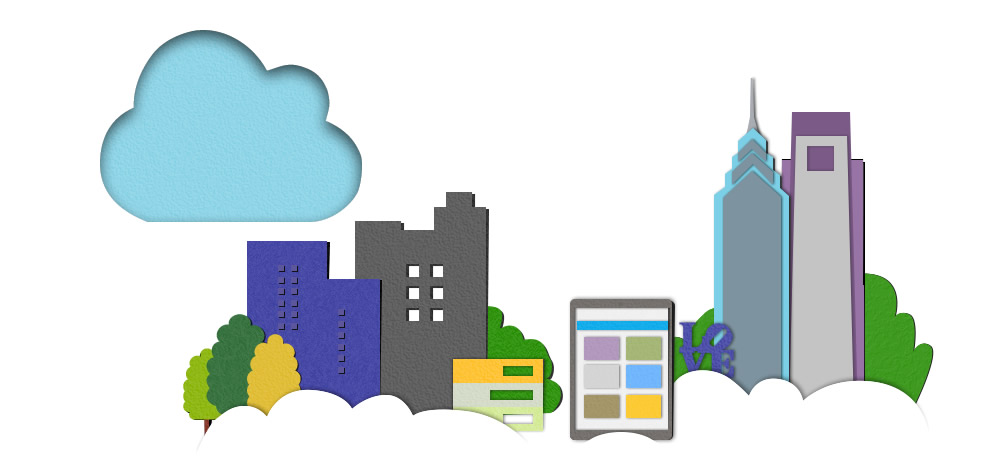 Business Process Optimization
Salesforce delivers the power to drive productivity and better connectivity throughout your business. Our team determines the most effective way to do so, often through custom configurations, workflows, automations, reports, integrations, and interfaces. We strive to build an effective hub for your company and empower your team.
Delivering Your Vision
Clients often approach our team with a vision in mind. They know what they want their Salesforce implementation to do, but they're not sure how to accomplish the goal. Our team can help yours identify the right additions for your Salesforce implementation to help your organization achieve its vision. We have vast experience with available features, functionality, and external integrations, and we understand how to weave them into your implementation.
Define Your Salesforce Strategy
We encourage our clients to have a comprehensive overview of all Salesforce functionality available to their teams written out and mapped to various organizational goals. This is often referred to as the Salesforce Roadmap. It starts with a comprehensive understanding all relevant features, how they can help you achieve your objectives, and how they can drive growth in your company. This to an effective adoption plan for each feature, more use of the platform, and a higher return on investment for your organization.
Unfortunately, without extensive knowledge or experience with the platform, outlining this document is nearly impossible. That's where our Salesforce consulting team steps in. Over the years, we've helped many organizations outline their Salesforce strategy, maximize their potential with the technology, and navigate a path to success within the platform.
Simplifying Salesforce
Optimizing Salesforce for your team's workflows and needs is one of the best ways to not only increase your return on investment in Salesforce but also to increase efficiency for your business. We help users navigate the platform more quickly and effectively. Our team can do the same for your organization and help your team leverage the technology available to uncover opportunities and solve business problems faster.
Partnering with Soliant's Salesforce Consulting Team
Our experience spans many years and industries, preparing us for your unique needs. Our team has worked for clients of different sizes from all over the world. We are
regular speakers at Salesforce events
, have a Salesforce MVP on our team, and hold a wide range of certifications.
We are a professional consulting and development services firm.
Our team bills for our time and works on your behalf.
Our team focuses on understanding your business processes, challenges, and opportunities.
You own the code we write. Your business can recycle or improve it as you see fit once the project launches.
We use reliable open-source and third-party tools and adhere to industry best practices.
Our team works within your IT guidelines and requirements to serve your company best.
We don't have a product to sell: our only agenda is to deliver the best work we can.
You'll meet each member of the development team; we're accessible, reliable, and focused on your best interests.
You have full access to our tools and servers as we work.
We emphasize transparency in every step we make with your team.
Goal-Based Salesforce Consulting Services
Depending on your needs, we approach our Salesforce practice in one of two ways.

Project Based
New & Large Projects

For new projects or larger, discrete development efforts, we often work in a project-based model. We define the scope of work, budget, and schedule before embarking on development.


Development Process

Led by seasoned Project Managers, our Salesforce consulting projects begin with a design and planning stage. Strategic development and deployment phases then follow. Learn more about our process...

Goal-Oriented Business Analysis

We get to know your business and clarify requirements to architect solutions for your team. Depending on your needs, we might use configuration, interface work in Visualforce or Lightning, or Apex.

Service Based
Maintenance & Support

You can also opt for a flexible approach where you commit to a regular schedule of work on your established Salesforce org. Our team of developers and administrators tackles your tasks by your level of need.

Administration

We can work with or serve as your team's Salesforce Admin and help respond to your team's requests. Our team will get to know your business and its nuances and needs.
Learn More About Our Salesforce Consulting Services
Our team would be happy to discuss how you can make a better return on your Salesforce investment. Contact our team today to learn more about how a partnership with Soliant Consulting can help you drive more value with the platform.