Salesforce Training & Adoption Consulting
Making the decision to launch Salesforce is a great first step to a boost in internal efficiency and stronger workflows. We can help with the steps that follow.
By helping teams around the world implement and adopt the platform, our Salesforce training services deliver stronger applications for our clients and help them achieve their goals.
Soliant took a complex business process and turned it into a clean, unified application. We used to have to put our data together by hand, like a jigsaw puzzle. Now it's all in one place.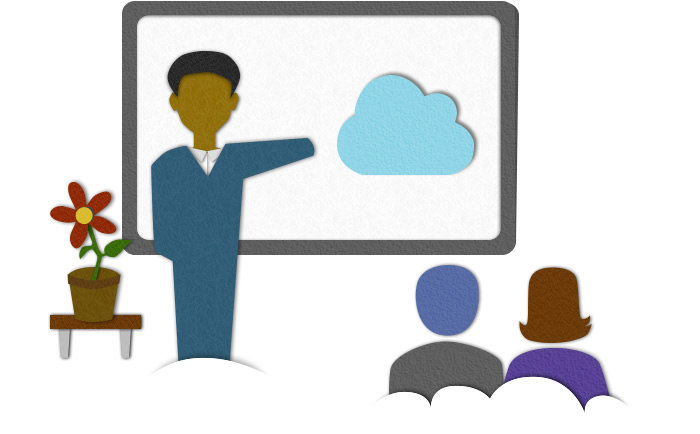 Salesforce Training to Build Your Business Processes
Sometimes you need Salesforce to adapt to your business; sometimes your business should adapt to Salesforce. You need know the difference to make it work for your team.
While we specialize in tailoring the Salesforce platform to your needs and training you accordingly, we also encourage you to consider where Salesforce has itself evolved and driven many current best practices in the CRM space.
We can share these "lessons learned" and help you integrate what works into your custom-built implementation. This is our top strategy to drive value in your organization. We craft effective Salesforce solutions and help your team use them for maximum impact in your business.
We've trained thousands of students over the years. We don't offer public classes, but we do create video instruction, hosts webinars, and deliver classroom-based instruction for clients. We are happy to discuss your Salesforce training needs as part of a project or simply to help you get the most out of your platform investment.
Strategic Salesforce Adoption Planning
At the heart of Salesforce is good reportable data, but what happens if your team isn't using the platform and are still working out of Excel and Outlook? Our team provides multiple approaches and methods to enhance usability and convince your users to follow a specific process to generate the data you need.
Soliant works to ensure your Salesforce application is a success, not only as a technology but for your individual team members as well. We can create a change management plan and draft curricula for user training on new business processes and Salesforce itself.
Start Your Salesforce Training Today
Our team would love to hear about your goals for your Salesforce solution and craft processes to help your team achieve them. Contact us to learn more about our training and adoption consulting services today