WebDirect Auto-Scaling allows you to meet user demands at the lowest possible cost.
We're excited to introduce a new Soliant.cloud feature that enables your business-critical applications to automatically adjust resource capacity as users connect and disconnect. WebDirect Auto-Scaling will scale up and down as user demands shift. You can avoid the cost of running servers continuously when no users are connected. You don't have to worry about whether your deployment can support spikes in user demand, either.
If you are using WebDirect in your deployments and want to save on your monthly charges, contact us. We can help you make the switch to Auto-Scaling built on Amazon Web Services (AWS) cloud technology as a certified cloud provider.
As the only Claris Platinum Partner hosting provider who has also achieved AWS Advanced Tier Partner status, we provide best-in-class FileMaker hosting services. With more than ten certified AWS architects on staff, we continuously innovate our Soliant.Cloud Platform-as-a-Service (PaaS) with new features like WebDirect Auto-Scaling using powerful AWS technology.
How Auto-Scaling Works
Let's dig into an example of how Auto-Scaling works. Consider a typical work week, in which most users log off after 6 PM each evening and do not log in on the weekends — it becomes easy to see the advantage of turning off unused servers.
The chart below shows a scenario with 300 users accessing your system. When you leave servers always on, you might pay for at least 48 hours a week for unused servers. Additionally, you have no way to handle a spike in the number of users. In contrast, Auto-Scaling automatically reduces the number of servers when users log off and increases the number of servers when users log on (as resources require). It avoids excess waste, failed logins, and lost opportunities.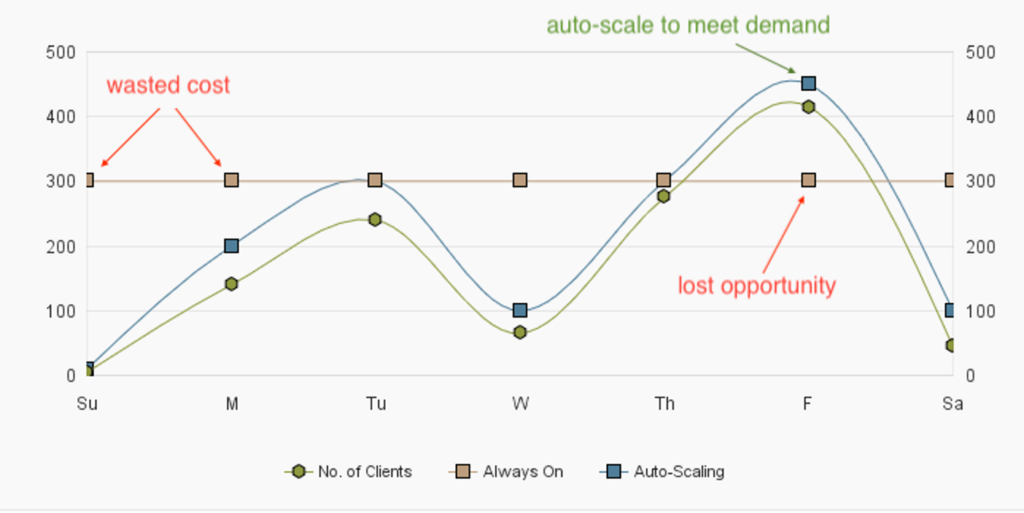 Technical Details
Compare two scenarios using worker machines capable of supporting up to 100 connected clients each:
Scenario One: Three always-on worker machines
Scenario Two: Auto-scaling from one server to five servers and back, as user demands shift.
In both configurations, Auto-Scaling matches client demand – whether it's spiking up or settling down; you only need to pay for servers when you need them.
With Scenario One, the three always-on servers cannot handle a spike of nearly 500 users. In contrast, with the WebDirect Auto-Scaling feature in Scenario Two, instead of running five workers 24/7, the system automatically scales up to handle an increase in user connections and scales down when those users disconnect. This reduces both monetary and energy costs by at least 80%.
Developed by AWS Advanced Tier Partner
As the only Claris Platinum Partners who have also earned AWS Advanced Tier Partner status and achieved the AWS Solution Provider Program designation, we know better than anyone in our industry how to architect scalable, resilient, and extendable cloud hosting. And we do it on the most advanced and sophisticated cloud platform out there. Don't just take our word for it. Read why Gartner named AWS a 2021 Magic Quadrant Leader for Cloud Infrastructure & Platform Services.
You can rest easy with a hosting partner who has over ten certified AWS consultants operating on a model that scales around the globe – everywhere AWS is – in over 245 countries and territories with millisecond latency at the edge.
Some hosting companies use legacy data centers and under-provision their servers. We, however, use the most advanced technology and always follow the best practices of our partners at Claris and AWS. We are a true modern cloud provider.
Our team developed WebDirect Auto-Scaling from the ground up as a cloud-first initiative that adheres to the AWS Well Architected Framework. The Framework describes key concepts, design principles, and architectural best practices for designing and running workloads in the cloud and includes the following pillars:
Reliability
Security
Operational Excellence
Performance Efficiency
Cost Optimization
Sustainability
We consider all pillars when developing systems. Three of the pillars that relate the most to WebDirect Auto-Scaling – Performance Efficiency, Cost Optimization, and Sustainability.
In terms of Performance Efficiency, we've architected this new feature to automatically select resource types and sizes optimized for your workload requirements. We monitor the performance of your system and maintain efficiency as business needs evolve.
Sustainability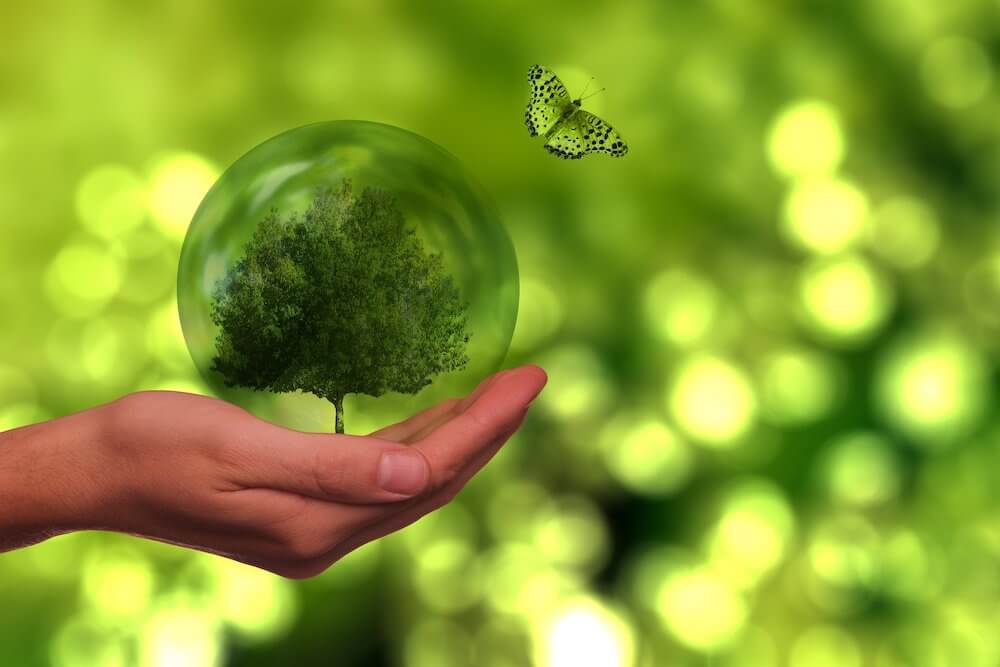 In addition to the monetary cost savings, Auto-Scaling also saves on energy. It reduces your energy consumption and increases sustainability. As developers and technologists, we are committed to being part of the solution in reducing our carbon footprint and minimizing the environmental impacts of running cloud workloads. By providing sustainable infrastructure as a service, we enable our clients to make a positive impact on the sustainability of their technology stacks.
About WebDirect: Browser-based Access for Claris FileMaker Systems
New to WebDirect? The Claris FileMaker platform includes several ways to access your custom applications. One of those options is WebDirect, which provides users a way to use your FileMaker-built applications through a web browser.
Application delivery through browsers using WebDirect allows FileMaker developers to build rich HTML-based applications with ease. They also benefit from shared license requirements as their desktop or mobile client applications, FileMaker Pro and FileMaker Go. If you have a Soliant.cloud® FileMaker Server hosting your apps, you can easily enable and take advantage of WebDirect.
WebDirect has steadily improved with each version released. It is now quite robust, more responsive, and supports an impressive number of connected users. As time goes by, there is increasing interest and demand for WebDirect.
How to get WebDirect Auto-Scaling
Pricing is based on the hours that your servers run. You only pay for what you use.
Enabling WebDirect Auto-Scaling is easy, simply log into our self-service portal and open a support ticket to enable this from instance management or contact support.
Read more about WebDirect Auto-Scaling.
Not already a Soliant.cloud client? Get a free estimate today.