FileMaker Cloud is the newest member of the FileMaker platform and it is a significant addition to the FileMaker family.
<! -- /ends callout-small -->
FileMaker Cloud is a FileMaker Server that runs on Amazon Web Services (AWS) infrastructure in the cloud. As such it allows you to access it from anywhere easily and reliably.
The process of getting FileMaker Cloud is very easy since it is available in the AWS marketplace and after stepping through a few selections, your FileMaker Server is made available to you, fully installed and running.
And since it is built on Amazon's AWS infrastructure you can easily change the resources: give it more processing power or reduce it, add more hard disk space. This ability to scale the server seamlessly is one of its greatest features. Need more power for end-of-quarter reports? Done. Do you need to accommodate more users for seasonal activities? Easy.
All of the interaction with your FileMaker Cloud is through the admin console. That admin console for FileMaker Cloud is unlike the one for the traditional on-premise version of FileMaker Server as you can see from the screenshot below; it is meant to be simple and intuitive to use. See Figure 1.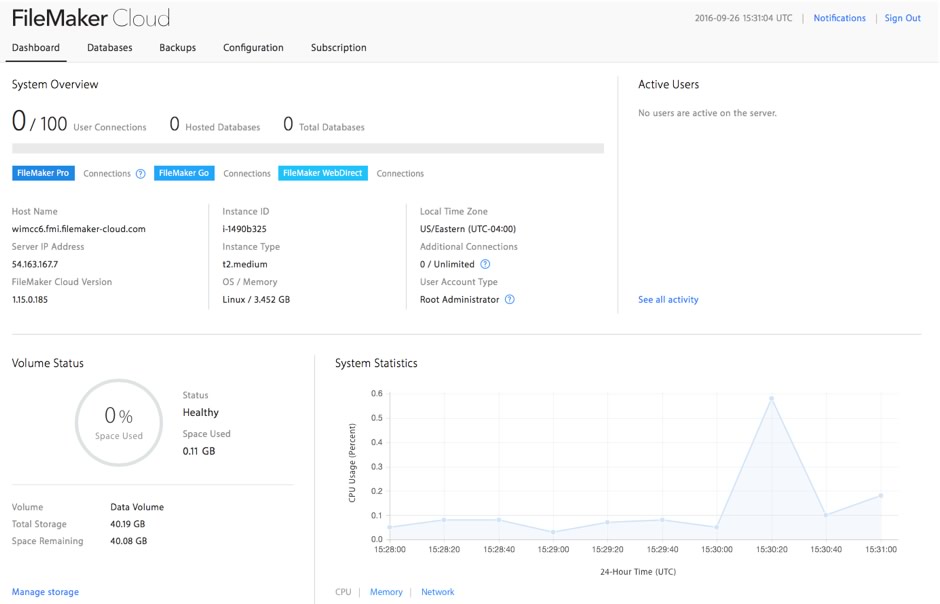 Some important things to note and consider about FileMaker Cloud and where it differs from the regular FileMaker Server:
You can pick a FileMaker Cloud instance in two regions: US East and US West, the closer the instance is to where your users are, the more responsive your FileMaker solution will be.
You can select from eight different instance types that range from one processor with 2GB of RAM all the way to 40 processors and 160GB of RAM. The FileMaker Server that powers FileMaker Cloud runs on CentOS Linux and in our testing is very efficient when it comes to how much resources it requires.
Amazon AWS itself has a lot more instance types but FileMaker has made a good move here to simplify the choices. You will see an indication of the expected monthly cost both in the admin console where you can switch between instance types and in the marketplace when you choose your initial instance size. See Figure 2.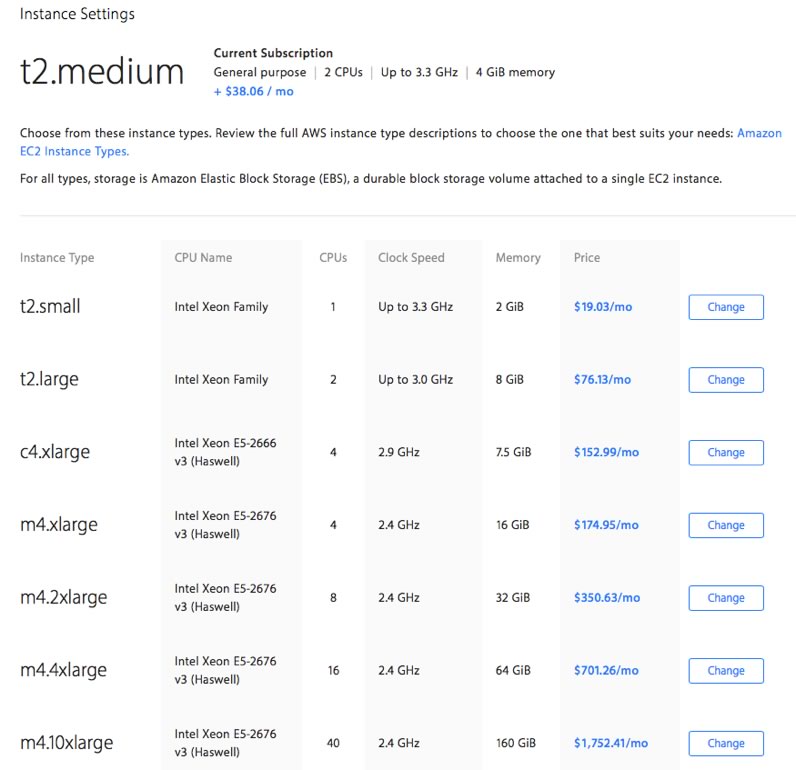 Unlike the on-premise version of FileMaker Server you cannot split the deployment over a database and a web-server machine; it is strictly a one-machine deployment.
The PHP API and the XML API are not available, but WebDirect is.
The backup schedule is fixed and runs every 20 minutes; you cannot add your own backup schedules. To its credit, backups are very efficient and fast since they use AWS snapshots and not the file-copy mechanism that regular FileMaker Server uses. See Figure 3.

You can also only restore the whole set of files, not individual files. We will release a blog post in the next few days that describes a work-around for this to give you more control over your backups.
While FileMaker Cloud is based on FileMaker Server 15, it does not have all of the traditional FileMaker Server features.

FileMaker Cloud does not support server schedules. Backups are done exclusively via the 20-minute automated backup mentioned previously.
External Authentication is not possible with FileMaker Cloud.
There is no support for the Primary/Standby feature.
There is no 'file list filtering' – the feature in regular FileMaker Server that requires the user to provide credentials before they can see a list of databases that they have access to.

You can use 'Perform Script on Server' with FileMaker Cloud and server-side plugins are supported; however, those plugins need to be special versions that are Linux-compatible, so check with your plugin vendors for updated versions.
ESS (External SQL Sources) is supported and the instance comes with the necessary drivers for the supported SQL databases. See Figure 4.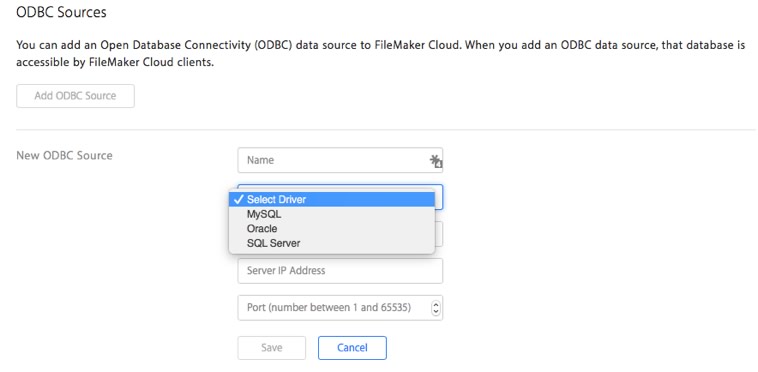 All files that you upload to FileMaker Cloud must be encrypted with FileMaker's "Encryption at Rest" (EAR) feature. If a file is not encrypted yet when you upload it; you will be prompted to enable encryption after you upload the file and before you can have FileMaker Cloud host them. See Figure 5.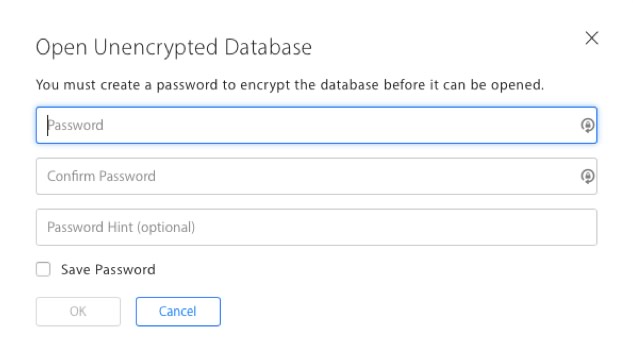 All files must have a password set for the Full Access account. The default account of "admin" with no password will not allow you to have the file hosted on FileMaker Cloud. See Figure 6.

If you don't need your FileMaker Cloud for a while you can stop the instance (and the cost that comes with it) by stopping it in the AWS Console. See Figure 7.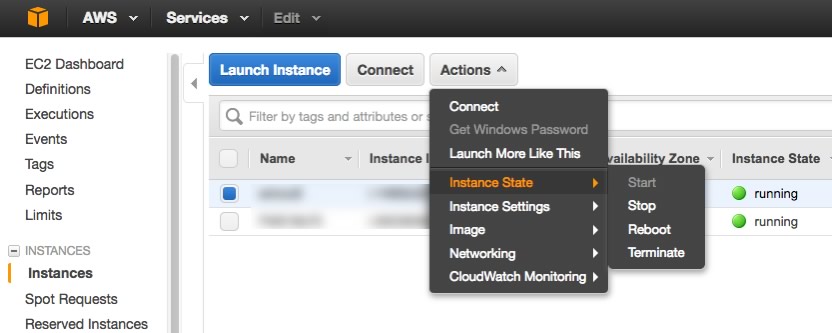 You can always download the FileMaker Pro for Team client right from the admin console. See Figure 8.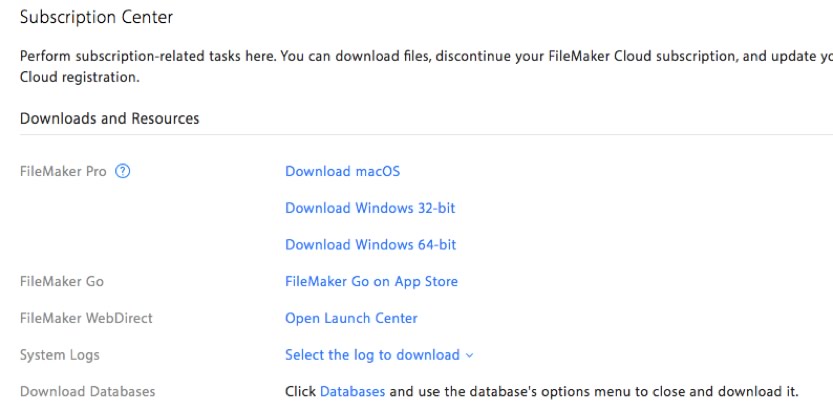 SSL (encryption in transit) is enabled by default and cannot be disabled. You get a 90-day Comodo SSL certificate when you create your instance; after that you can renew it or provide your own SSL certificate.
You can delegate control over your FileMaker Cloud (and access to the admin console) by inviting others who also have an AWS account. See Figure 9. These other admins are referred to as "authenticated users".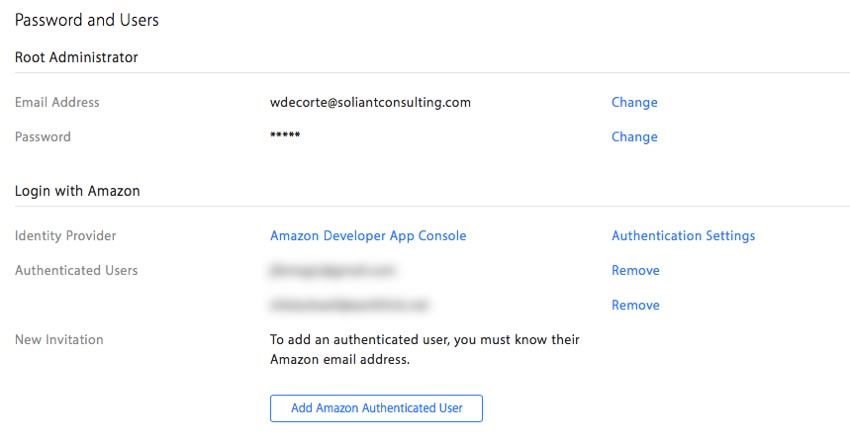 In addition to being able to access the admin console, authenticated users can use their AWS logins to upload files to the server (note that you need to use FileMaker 15v2 at a minimum to upload files to FileMaker Cloud). See Figure 10.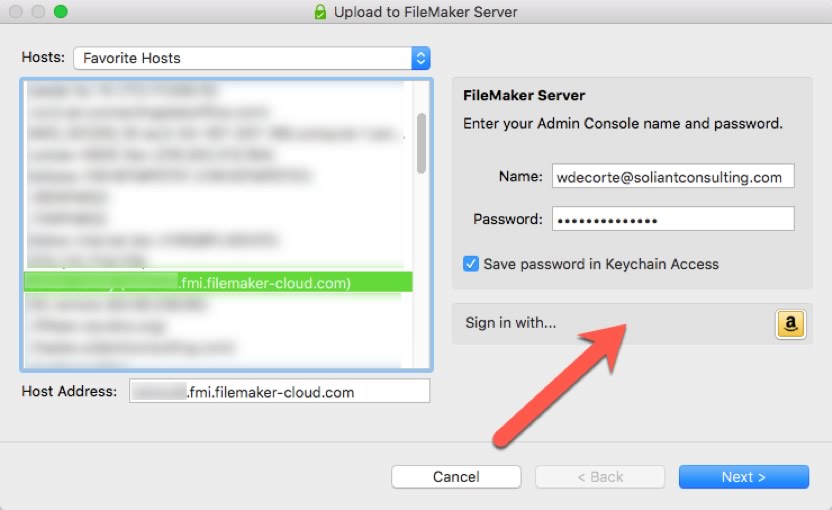 As you can tell by this list, there are significant differences between FileMaker Cloud and regular FileMaker Server.
This first version of FileMaker Cloud is targeted squarely to those who can benefit from having FileMaker Server but do not require all of the features and functionality that come from FileMaker Server as we currently know it.
FileMaker Cloud makes it extremely easy to deploy a FileMaker Server and start using it immediately.
Download the PDF
If you want to combine the full power of the traditional FileMaker Server but combine it with the flexibility and ease-of-use of AWS then you can of course install regular FileMaker Server on an AWS cloud instance. We have a number of great articles on how to do this on our blog as well as a video on our Soliant TV YouTube channel:
Contact us if you are considering using FileMaker Cloud or the traditional FileMaker Server in an AWS / Azure / Google Cloud environment; we will gladly walk you through all of the aspects that you should consider.