Today is the Einstein Keynote, and day 3 of Dreamforce. I expected a packed room for the Keynote and my expectation was right.
I woke up this morning feeling both excited and bummed out. Excited because I get to go home after a long week, but bummed out because today was my last day attending Dreamforce. As I did during most of Dreamforce, I took my morning walk to Moscone West, enjoying the San Francisco weather. Upon arriving I walked into the Trailhead theater to see what mini sessions I can attend before my longer sessions began. I even took a headshot. I'm hoping they send me the right one since there was no real way of knowing how they knew which picture belonged to who. I guess we'll find out.
The keynote was shorter than what I had expected. When it ended, I walked out to head to dreampark to enjoy some sun knowing that Winter is Coming to Chicago. As I walked in, there was a giant marquee that read "dreamforce." I visited some of the booths and walked around until the last keynote I really wanted to attend was near.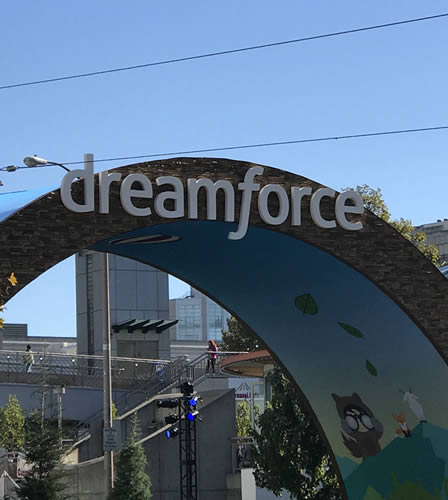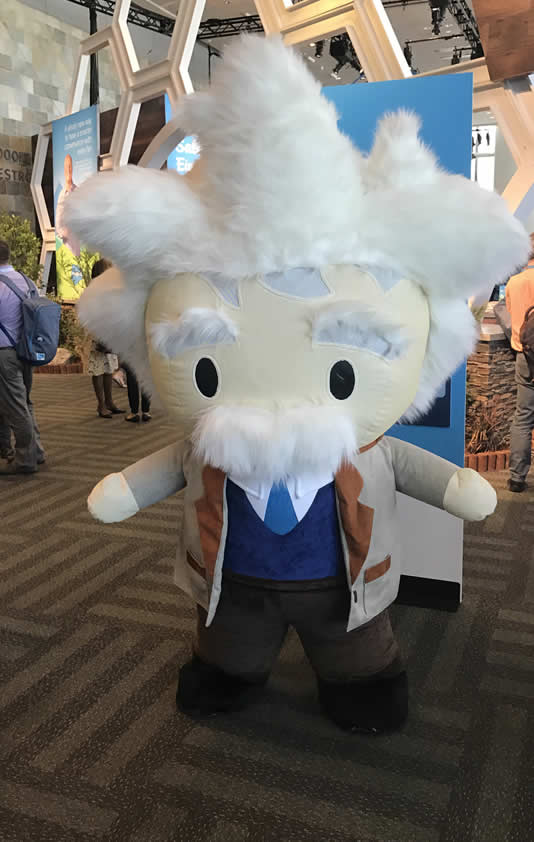 Finally, around 2:15 PM I found myself at the Einstein keynote, "AI for Everyone", which didn't start until 3:00 PM but it was a full house so I was content with waiting 45 minutes. I've been very fond of what IBM has done with Watson, their super computer with AI, and now with Salesforce stepping into the game, it was really interesting to see how AI and machine learning was embedded into the Salesforce platform. From AI for CRM, the AI Platform, or AI Research, I was excited to learn that yet another huge company like Salesforce is really counting on AI and machine learning to make sure customers really meet their goals. The keynote ended with the roar of clapping, as many people were excited by the power Einstein yields in Salesforce.
After the keynote, I was done with my sessions and decided to call it a day. I came back to my hotel room to enjoy dinner, watch Thursday Night Football, and end the day content knowing that I enjoyed my time attending Dreamforce and meeting all of my team for the first time. I'm definitely looking forward to doing all of this again.
---