Access to a new Claris Pro solution or a converted FileMaker Pro solution is governed by Claris ID. The user needs to have a Claris ID to authenticate into your solution. You can no longer add the equivalent of native accounts like you may have been used to in FileMaker.
Adding a new account requires that you know the Claris ID of that user: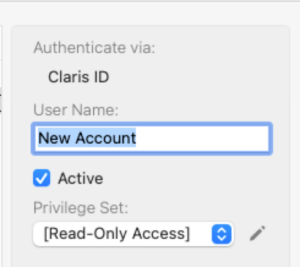 The privilege sets that determine what the user can do in your solution remain unchanged from what you were used to in FileMaker Pro.
Also, as the account UI implies: Claris Pro solutions do not support group-based authentication. So there is no account management currently possible in a centralized environment similar to the external identity providers supported by the FileMaker platform and by FileMaker Cloud (which also uses Claris IDs but supports groups).
The requirement of knowing someone's Claris ID may sound like an obstacle to granting access to your solution. But it does not have to be.
When you create a Claris Pro file or convert a FileMaker Pro file, the single active account will be your Claris ID, with Full Access rights granted to it. A second inactive account named [Default] is also there: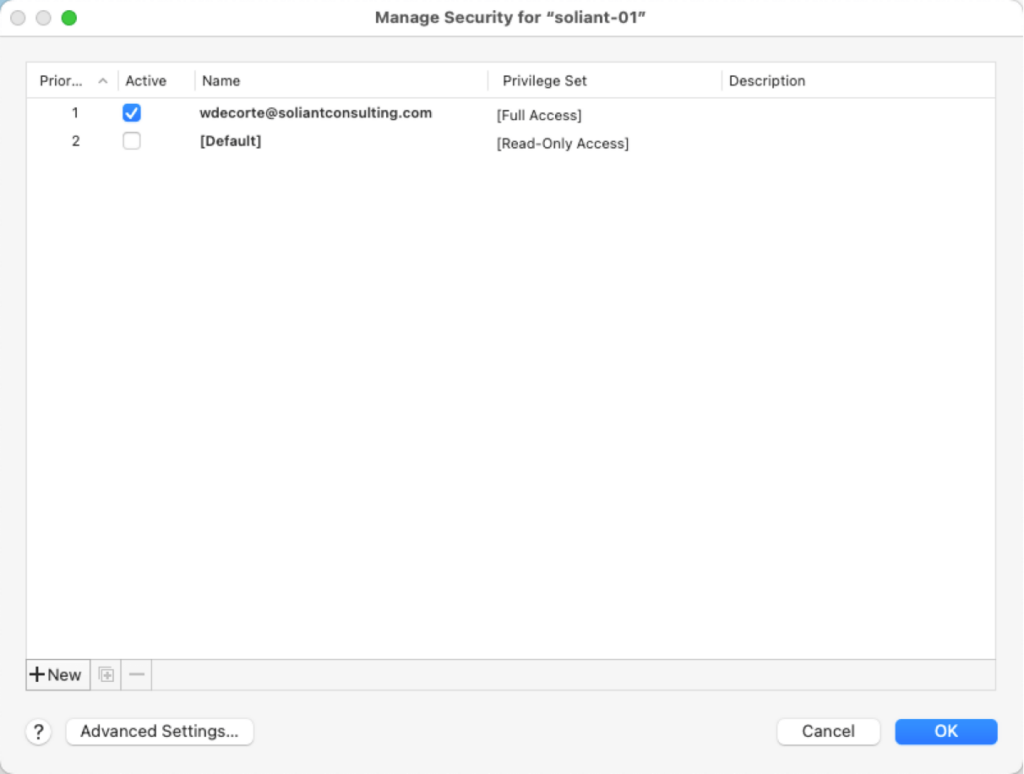 That is new. There is no equivalent in the FileMaker platform. Its closest sibling would be the [Guest] account in FileMaker.
When you enable the Default account in Claris Pro, anyone with a valid Claris ID can open your solution and be granted the rights in the privilege set you attach to the default account. There are no restrictions to what rights you can grant, including [Full Access], any of the built-in privilege sets, or a custom-crafted one.
The Claris ID account does not need to be part of your Claris Studio org. It grants access to anyone with a Claris ID. Keep this in mind before you decide to enable it. In that sense, it does work like the FileMaker Pro [Guest] account.
Unlike the guest account, you can use the available Get() functions to know who the user is. The Get(AccountName) function will return the email address that is the user's Claris ID.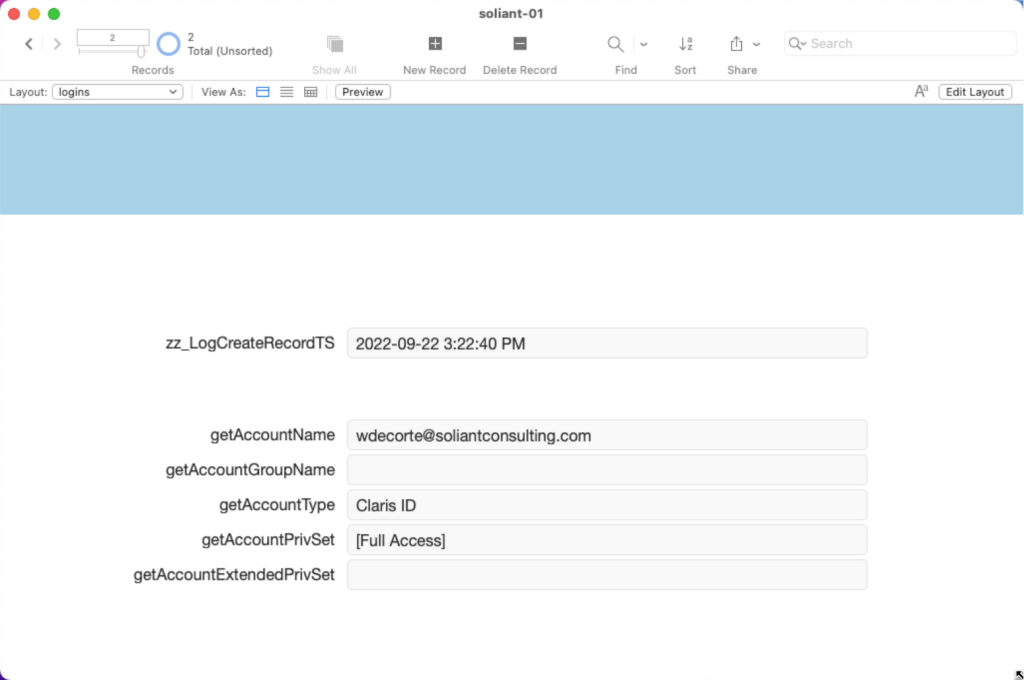 Also, note that this works on both a local Claris Pro file and a hosted file.