Sunrise Scholarship Archive
We're delighted with the fantastic response to our Sunrise Scholarship and are proud of our past recipients. Congratulations on your well-deserved award.
How can software engineers and developers take a more active role in adhering to technology ethics and protecting those affected by the solutions they build?
Once again, the response to our scholarship program resulted in many thought-provoking essays. We are proud of our Fall 2020 – Spring 2021 recipient, who will continue to be an inspiration to others as she continues her education.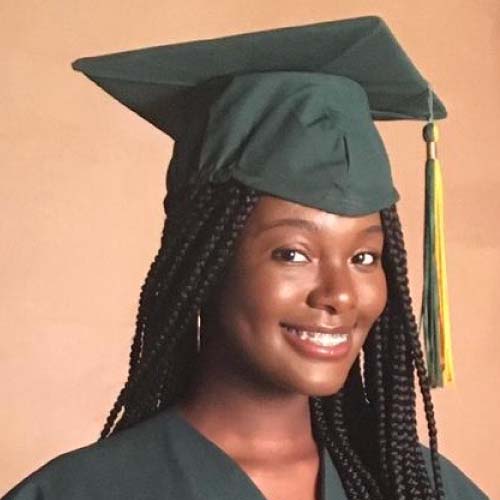 Congratulations to our Fall 2020-Spring 2021 Award Recipient
Jaliyah Francois was born and raised in Coconut Creek, Florida in Broward County. She recently graduated from Nova High School; Jailyah will be attending the University of Central Florida in the Fall of 2020. For her academic studies, she has focused on Computer Science and animation.
Jaliyah loves telling stories through moving pictures and learning the science and coding to make that happen. She is a believer of life imitating art and believes she will play a hand in bettering the world with her sketchbook, pencil, and computer.
When not in school, Jaliyah enjoys the outdoors, playing volleyball, roller skating, and volunteering at her local public library on the weekends.
How can a business balance being philanthropic with being profitable?
As always, we were inspired by the thoughtful essays we received for our Fall 2019-Spring 2020 Scholarship program and are proud of this year's recipient whose essay best explored how a business can balance being philanthropic and profitable.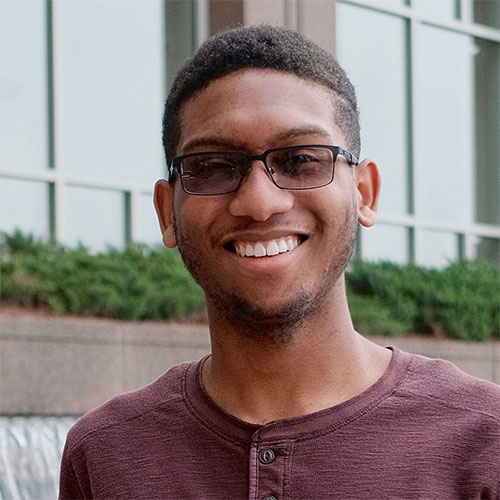 Congratulations to our Fall 2019-Spring 2020 Award Recipient
Marcus Marshall, Jr. is an undergrad at the University of Alabama majoring in Computer Science who was born and raised in Opelika, Alabama. He has focused his academic studies on learning how to create technology that is useful and intuitive. Additionally, Marshall is also interested in mobile application development and User Experience (UX) design.
Marshall is mindful of the privacy, security, and technology addiction issues that come with having technology so readily available. With that in mind, his studies include devoting time to creating a consumer tech company that understands and addresses those challenges.
When not studying, Marcus can be found sharing time with family and friends and co-leading a college financial group, book club, and a career planning group. He also enjoys watching comedy or drama shows on TV.
How have you used technology as a tool to improve someone's life, and what did you learn from this experience?
The response to our Fall 2018-Spring 2019 Scholarship program impressed us with how each person strives to help others whether in their community and/or circle of friends and family.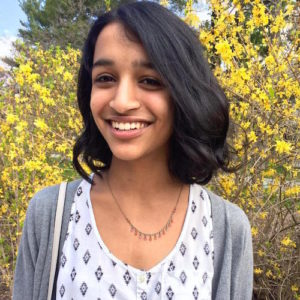 Congratulations to our Fall 2018-Spring 2019 Award Recipient
Neha Aluwalia is a senior at West Windsor-Plainsboro High School South who is graduating in June and will attend Rutgers Honors College, New Brunswick in the fall of 2018. She is interested in studying education and political science, along with continuing her studies in German.
Neha was born in England but has lived in New Jersey for most of her life. Throughout high school, Neha served as a Colorguard Captain in her school's marching band and Winterguard programs. In addition to marching band activities, she is a summer camp counselor for first and second graders at a local Quaker camp, as well as being an active Girl Scout for the past 13 years.
How has a mentor had a positive influence on you and in what ways has that affected your life?
Our Spring 2018 – Fall 2018 program was an inspirational success. All of the essays were heartfelt and illustrated the long-lasting and positive influence mentors have had on each student's life.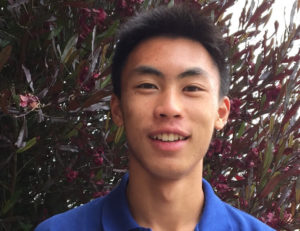 Congratulations to our Spring 2018-Fall 2018 Award Recipient
Thank you to Ryan Wong, who is a freshman at UC Riverside majoring in biology, for his thoughtful essay. Ryan was born and raised in San Francisco, CA and graduated from Lowell High School. He played for three years on Lowell's varsity tennis team, with his favorite subjects being biology and psychology.
In addition to his academic pursuits, Ryan is active in his community doing volunteer work and enjoys creative writing, photography, and running.
What sets a company apart (besides salary) as a place where you'd like to work?
The response to our Fall 2017-Spring 2018 program exceeded our expectations. We received many thoughtful essays and were pleased to award Victor Moody, who best explored what qualities of a potential employer are important to him when looking for a job.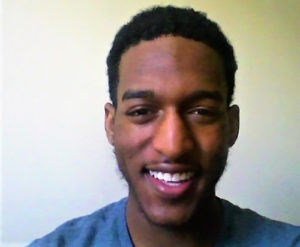 Congratulations to our Fall 2017-Spring 2018 Award Recipient
Victory Moody is a Criminal Justice major with a minor in White Collar Crime at West Chester University. Victor was born in the Overbrook section of West Philadelphia and graduated from Northwest High School in 2014. In five years, he plans to be practicing criminal or entertainment law.
In additional to school, Victor has worked with kids ages 4-12 for the past six summers at the Max Myers Playground. The benefits of helping to teach children are two-fold: they learn valuable lessons and, in turn, they have increased his love of being a big brother to as many children as he can.
Victor's other interests are dancing, singing, and acting. He is passionate about the importance of music and its power to unify people of disparate backgrounds across the world. Victor is a strong believer in self-development, as well as gaining social and professional experiences from any opportunity as it presents itself.
How can a business balance being philanthropic with being profitable?
We received many outstanding submissions but could only select one recipient each for the Spring 2017 and Fall 2016 semesters. Gina Park and Robert Halfon, were awarded for their essays, which best explored how you can balance being philanthropic with being profitable in business.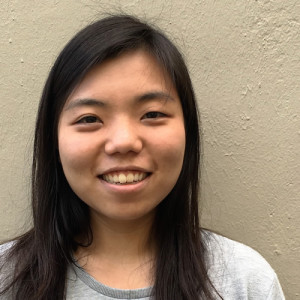 Congratulations to our Spring 2016-2017 Award Recipient
Gina Park is a senior at UC Berkeley studying economics and pursuing a certificate in Entrepreneurship and Technology.
Gina was born in South Korea and moved to the U.S. when she was four and grew up in Orange County, CA. She graduated from Oxford Academy in 2013. In addition to attending classes, Gina is the Chief Development Officer of Smart Woman Securities, an organization dedicated to helping undergraduate women learn about finance and investing.
When not studying, Gina loves drawing, watching movies, finding new places for delicious desserts, and traveling. This summer she visited Japan, Pennsylvania, Washington D.C., New York, and Massachusetts, as well as spending 12 weeks interning in Redmond, WA. Next semester she plans to study abroad at the University of Edinburgh in Scotland. Gina is the first in her family to go to college and is excited about graduating next year.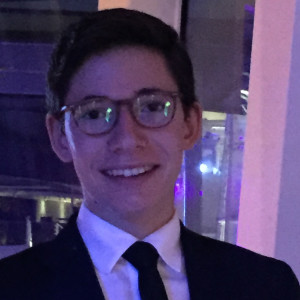 Congratulations to our Fall 2015-2016 Award Recipient
Robert Halfon was our first scholarship recipient. He is attending the Wharton School of Business for undergraduate studies.
Robert hails from South Florida surrounded by (mostly) great weather and beautiful beaches. He attended American Heritage High School in Boca/Delray, and graduated in May 2016. Focused on science, he completed the Pre-Med track at his school. He enjoys creative writing, public speaking, soccer, Ping-Pong, movies, and travel.