Consulting Firm Increases Engagement with Salesforce-WordPress Integration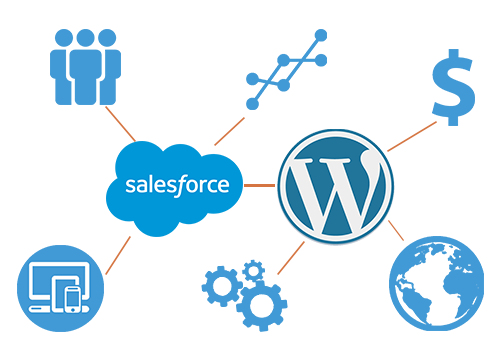 An innovative consulting firm offers audience-targeting for businesses by building engagement around a cause or initiative through online contests and challenges. Until recently, the company utilized WordPress as its primary system. The front-end capabilities allowed contest entrants to easily interact with its clients in an easily-branded and easily-navigated environment online.
Bridging Data and Systems
Unfortunately, while this worked well for their clients and their challenge participants, it didn't serve the needs of the firm itself. Its team lacked the ability to understand interactions due to a lack of concrete data during the contest and after it ended. As a result, its team couldn't bridge audience members across and past their original contests, creating a major challenge in building a long-term network. They also struggled to build new challenges for clients from the ground up for each initiative and sought a template system to automate as much of the process as possible.
To leverage more of its data, the firm decided to launch Salesforce Communities, choosing Soliant Consulting as a preferred development partner.
Salesforce Communities + WordPress
Soliant Consulting's team of Salesforce architects and developers delivered a custom integration of WordPress and Salesforce Communities for the firm to use as a white label solution for clients' contests.
The project kicked off with a redeveloped WordPress back-end application to connect with Salesforce and support document uploads, email validations, and form fields in the new Communities implementation.
Soliant Consulting then launched and customized Communities by bridging data from WordPress to Salesforce Accounts and Contacts, as well as custom Prize and Applicant objects. The firm also designed a custom Salesforce web service to dynamically parse application forms sent from WordPress to create new records for each submission.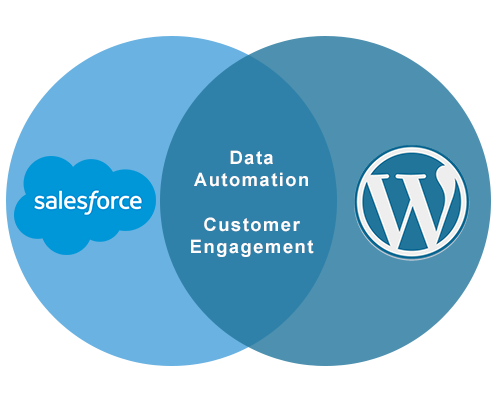 Analysis-driven Architecture Simplifies Workflows
The new solution organized and managed all entrant data, bridging contests and making comprehensive engagement analysis possible for the consulting firm's team, who can now score and report on applicants. It also removed the complex process of building and configuring a new challenge or contest from the ground up for each client by recycling common fields and functionality.
The integration even leverages a workflow to notify participants via email upon successful submission of their application, increasing potential for stronger long-term client relationships.
White Label Solution Catalyzes Future Growth
The firm now has a template solution its team can easily customize and reuse for its clients, reducing complexity in their process and freeing up time and resources. This also drives down costs for each client contest and increases the ability to launch new client partnerships. The consulting company can continue to engage audience members long after contests end with a comprehensive long-term community platform.