Client Story
Mission-Critical Application Enables Growth for K&D Signs
Founded in 2013, K&D Signs rebrands and refreshes convenience stores for many of the largest petroleum retailers in North America. They also service and diagnose signage across industries, with offerings including permit acquisition, sign manufacture and installation, logo design, pothole repair, store interior renovations, and enclosing waste areas.
K&D signs experienced rapid growth as it helped brands navigate the many shifts occurring in the convenience store industry over the last decade. The company quickly became a major player in the construction space rife with opportunities, and they needed their business software to help shape innovative solutions.

Because they tune their processes to fit the specific needs of each of their customers in a niche industry, an off-the-shelf ERP or SaaS CRM system would not work. They turned to Soliant for our consultative approach and fully-managed cloud hosting environment, enabling them to provide the highest levels of service to each of their customers – from anywhere at any time.

While utilizing on-premise infrastructure and disparate software tools sufficed when K&D Signs first launched their company, as they scaled, it became imperative that they utilize more advanced systems to manage their mission-critical information. They needed to centralize, automate, and optimize their business workflows with a cost-effective cloud solution that could be accessed in the office and remotely.
"This has made a 100% difference in our business operations, especially with new hires that have not been involved in the building process before. They can easily jump right into the program with minimal training."
Strategic Business Analysis
Soliant's project team engaged with the team at K&D to understand their vision, business strategy and objectives, risks, time, budget, and feature targets.
From there, we outlined an application roadmap to:
Make their job and monitoring processes faster and more efficient
Reduce their risk of data loss
Provide easier access for their staff while in the office and working remotely
Create a central source of truth for customer data
Leveraging our low-code application development expertise and our Amazon Web Services (AWS) managed hosting environment, Soliant created a sophisticated, intuitive application. The completed solution reduced K&D's job management and monitoring process time by 90%, enabling them to rapidly scale their business.
Why Host in the AWS Cloud?
As an Advanced Consulting Partner to AWS, Soliant understood how to leverage modern infrastructure and services to rapidly and cost-effectively, spin up a new Amazon Virtual Private Cloud (VPC) that uses Amazon Elastic Compute Cloud (Amazon EC2) resources, among other AWS services, to take advantage of the economies of scale made possible by AWS.
Our managed hosting environment, Soliant.cloud®, provides a platform-as-a-service that allows us to allocate dynamic resources such as AWS CloudWatch and AWS IAM to:
Ensure K&D's mission-critical system is secure-by-default
Leverage built-in monitoring and maintenance with real-time alerts and actionable data using Amazon SQS
Leverage AWS and proprietary-developed systems to control hosting costs
Finally, with K&D's system hosted in our secure managed hosting environment, Soliant implemented a disaster recovery plan to ensure the business systems are safeguarded redundantly across multiple AWS regions.
Continued Growth
As K&D continues to grow and to serve more clients, the custom business solution can scale with their business and rapidly take advantage of advanced cloud technology. For example, Amazon Rekognition can help automate their survey process with AI image identification of measurements. Similarly, Amazon Transcribe can be quickly woven into the survey module to transcribe voice memos taken onsite. As long-term partners who understand K&D's business, Soliant will be at hand to enable their continued growth with the aid of leading technology.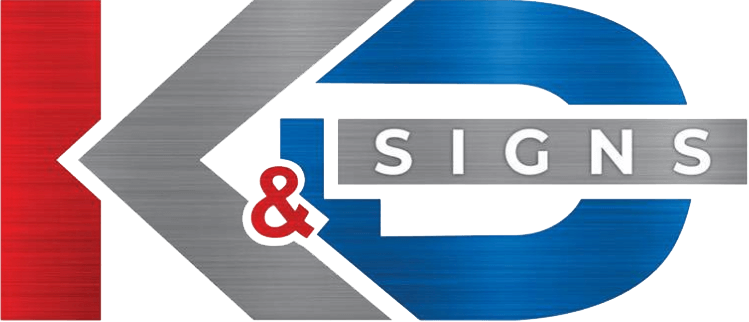 About K&D Signs
K & D Signs specializes in convenience store branding but serves all commercial businesses. In addition to its design and creation services, the company also supports existing signage with repair and cleaning services.