Join Our Team
If you ask us why we work at Soliant, you will hear many different reasons. Some will cite the opportunity to dive deep into the technology, others the rewarding feeling from seeing the impact of their work. Many will speak about how Soliant fits in with their whole lives, and some will say it's because of the variety of the projects.
Yet it won't be long until you hear the central thread that binds it all together: teamwork. Simply put, we like working together and building a lasting business together. We like the camaraderie, we like helping each other out, and we love learning from each other every day.
Unlike working as an in-house, lone-gun developer, or being farmed out by a big consulting firm, we offer a highly-collaborative team setting uniquely paired with some work-from-home flexibility. Soliant is perfect for intelligent and pragmatic people who want to make a huge impact at work while still having time for the pursuit of other life adventures.  We know the importance of a healthy work-life balance.
Look through our current openings below, or contact us at jobs@soliantconsulting.com with questions.

Current Openings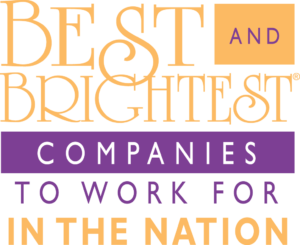 What Makes Soliant a Great Place to Work
Soliant was honored to be selected as a Best and Brightest Company to Work for® in the Nation. Read the news about why we were chosen for this prestigious award.

Life @Soliant