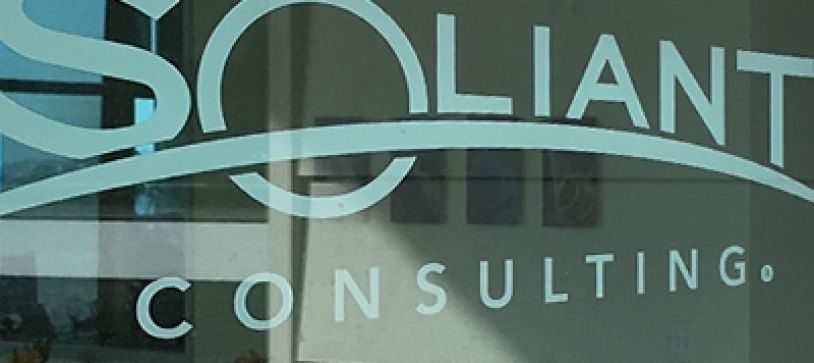 18
Feb 2016
Chicago – February 18, 2016 – For the second year in a row, Soliant Consulting's Jayvin Arora has been selected as a Salesforce MVP. This recognition, which is awarded to "exceptional members of the Salesforce Community for their leadership, expertise, and ongoing contributions," speaks to Jayvin's deep knowledge of Salesforce as well as his engagement with the larger community of developers.
"Jayvin mixes his technical abilities with a great commitment to the Salesforce community," said Scott Love, COO of Soliant Consulting. "He's an important member of our team and we are very excited that he's been recognized as a Salesforce MVP for a second year." As one of the 192 Salesforce MVPs world wide, Jayvin is part of a small group that, according to Salesforce.com "answer countless questions and tweets, contribute to others on our Salesforce Success Community and Developer Forums, write helpful blog posts, lead user groups, submit top ideas, share best practices, and much more."
In addition to his contributions to the Salesforce Success Community—383 questions answered, including 33 "bests"—Jayvin is an active blogger and tweeter. He has also shared his Salesforce knowledge with attendees of Dreamforce 13, 14, and 15, leading sessions on Integrations, Increasing user productivity, Implementing partner communities, and the internet of things.
For the past three years, Jayvin has been the organizer of the Philadelphia Salesforce Users' Group, bringing together more than three hundred Salesforce developers, administrators, and analysts in the greater Philadelphia area for technical talks from experts and sponsors. Past speakers included Salesforce execs SVP of Strategic Research, Peter Coffee, and CTO, Charlie Issacs.
Recently, Jayvin has also been using his Salesforce experience to support charitable causes. In November 2014, he volunteered as a Developer Mentor at the My Brother's Keeper Hackathon, a nonprofit program that helps underserved youth learn valuable computer science skills. Jayvin's team went on to win the event, which was covered on television by MSNBC.
He also volunteered last summer with the nonprofit Girls Develop It, leading a workshop for women interested in learning how to build mobile apps on the Salesforce platform. The workshop, which was a collaboration between Salesforce.com and Girls Develop It, brought in a number of volunteers from the Salesforce Philadelphia User Group.
"Jayvin knows Salesforce inside and out," said Steve Lane, Soliant's CTO, "and he's very generous with that knowledge. It's a pleasure to work with him."
As a Salesforce Practice Lead at Soliant Consulting and a member of a solid team, Jayvin balances his platform acumen with his business skills, playing an active role in marketing, strategy, and reputation building, while holding regular tech forums, coordinating a mentorship program, and helping to define best practices within the Salesforce practice area.