Scholarship
Soliant's Sunrise Scholarship
Soliant is proud to sponsor our Sunrise Scholarship, through which we award a one-time educational scholarship of $1,000 to a student who best answers the question presented for our Fall 2022-Spring 2023 program.
How can software engineers and developers take a more active role in adhering to technology ethics and protecting those affected by the solutions they build?
The debate of ethics in software development has existed as long as software has, but only recently have consumers begun to take an active interest in the conversation. As technology giants like Facebook become embroiled in concerns related to user data, the concern for how user information is used, protected, and shared has only grown. An argument for strict adherence to ethics has entered mainstream conversation.
Software engineers and developers themselves grapple with how their work affects the end user as well as other audiences, but they often have less power than consumers realize. Requests are handed to a technical manager, which are handed to a developer, who often has little influence back up the chain.
Here at Soliant, we encourage our team members to speak up with their ethical concerns, but not all firms follow this guideline. How can these developers better protect users as well as anyone else affected by the technology they build? How can they take a more active role in their companies to share ethical concerns with the chain of management? We'd love to hear your thoughts.
Fall 2022 – Spring 2023 Scholarship Program
Our scholarship is open to U.S. residents who are students headed into or attending a college undergraduate program (Graduate and Masters programs are not eligible) in the United States.
To apply for the Sunrise scholarship:
Answer the question: "How can software engineers and developers take a more active role in adhering to technology ethics and protecting those affected by the solutions they build?"

Essay must be submitted by applicant; use of a scholarship service will result in disqualification.
Once an essay is submitted, re-submission is not accepted.
Read the eligibility requirements at the bottom of this page.

Essay Length: 400 (min.) to 450 (max.) words, excludes title.

Note: Essays that do not adhere to the length as specified above will be disqualified.

Submit your essay to scholarship@soliantconsulting.com with the subject line "Soliant Sunrise Scholarship Entry"

Attach essay in a Word or PDF file; OR
Put your essay text in the body of the email.
Only students chosen as finalists will be asked to provide documentation confirming their eligibility.

Deadline: Friday, April 29, 2022 by 5:00 pm Pacific Time

Essays received after the deadline date and time will not be accepted for the Fall 2022-Spring 2023 Scholarship.

Soliant Consulting will choose and notify the winner by the end of May 2022.
Congratulations to our Fall 2021 – Spring 2022 Scholarship Recipient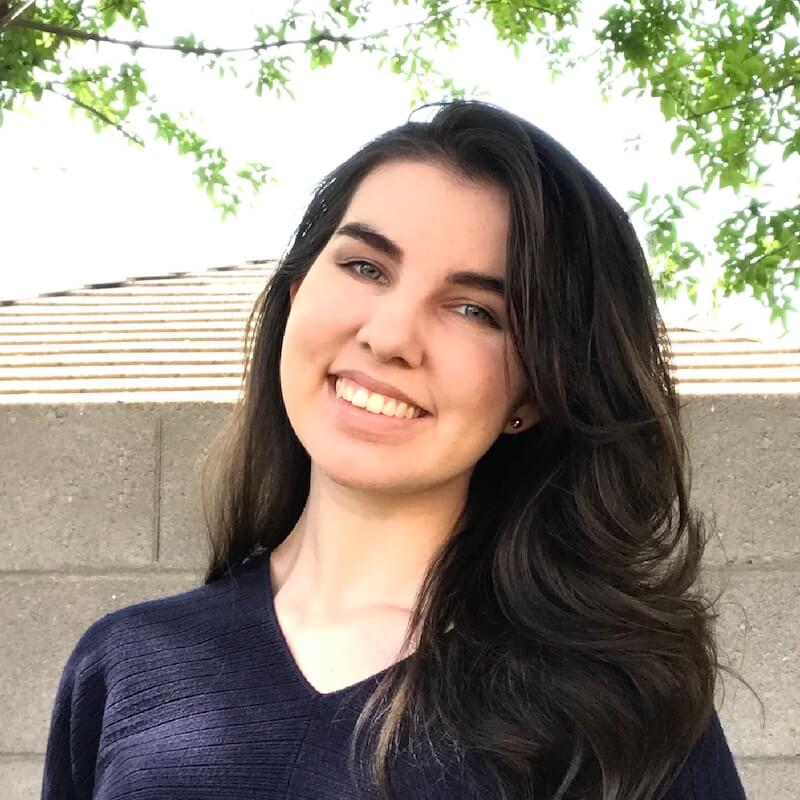 Lily Guzman was born in Augusta, Georgia. Her family moved to a small town named Sierra Vista in southern Arizona when she was one year old and then moved to Gilbert, Arizona when she was 14.
Lily was home-schooled throughout her K-12 years and graduated high school in November of 2018. She began her college education with Chandler-Gilbert Community College in the spring of 2021, where she is pursuing her associate degree in General Business studies. Lily plans to transfer to a four-year university and work towards a bachelor's degree in business administration.
Outside of school, Lily enjoys working on several hobbies and spending time with friends and family. Before focusing on her education, she spent many years learning and teaching dance. Although she gave that up to devote more time to school, she still enjoys teaching friends and family the basics of ballroom dancing in her spare time. Lily recently acquired a new interest in finding and refurbishing discarded or unwanted furniture.
Lily is passionate about working hard to achieve her goals, whether personal, academic, or professional. She believes everyone can strive for self-improvement and achieve progress in any environment where they apply themselves. This mindset motivates her as she pursues higher education in her chosen career as an administrative professional.
We continue to be inspired and impressed with the recipients of our Sunrise Scholarship. Learn about our previous winners.
We give regularly to local charities and volunteer our time as well. Learn how giving back inspires our team.
Eligibility
To apply for the scholarship, applicant must be a U.S. resident who is a student currently enrolled or accepted at a 2-year or 4-year college or university in the United States. Graduate and Masters programs are not eligible.
Incoming Freshmen
Applicant must be a current student, have a cumulative high school grade point average (GPA) of at least 3.0 on a 4-point scale and have taken either the ACT or SAT test.
Freshmen, Sophomores, Juniors and Seniors
Applicant must have a cumulative college grade point average (GPA) of at least 3.0 on a 4-point scale and be enrolled full-time at an accredited two-year or four-year college or university in the United States pursing an undergraduate degree.
Essay must be submitted by applicant; use of a scholarship service will result in disqualification.
Applicant must use the scholarship toward undergraduate program (i.e. Graduate and Masters programs not eligible).
If the applicant or the applicant's parent/legal guardian is employed by Soliant Consulting, at the time of award or a past employee, the student is not eligible for the scholarship. Eligibility of finalists will be verified before winners are selected.
Responsibilities of Recipients
The recipient must be actively enrolled full-time as a freshman, sophomore, junior, or senior for the complete Fall 2022-Spring 2023 academic year without interruption, barring illness, emergency or military service. It is the recipient's responsibility to verify receipt of funds with their designated institution and notify Soliant Consulting with any issues that may arise. Soliant Consulting reserves the right to alter or discontinue this program at any time without notice.
Digital Rights Agreement
By submitting an entry to this competition, you agree that all essay submissions will become the property of Soliant Consulting and may be used in marketing materials, reposted, or displayed online in whole or partial form without notification.
Description of Scholarship Funds
The selected winner will receive a one-time $1,000 educational scholarship to be applied to qualified expenses, including undergraduate tuition, fees, books and on-campus room and board for the Fall 2022-Spring 2023 academic year. Funds are provided by Soliant Consulting. Payments issued by Soliant Consulting are made payable to the student's approved college or university and mailed after May 31, 2022 directly to the accredited college or university designated by the student.
Selection and Announcement of Winners
Winner will be selected and announced by the Soliant Consulting team after the deadline listed above.
Applicants that do not adhere to the essay length as listed above are disqualified.
Applicants are judged on quality and thoughtfulness of entries.
We will notify finalists and the winner via email.
College / University Approval
The institution must be accredited and listed on the official website of the U.S. Department of Education. All school transfers are subject to accreditation approval.
Questions
Feel free to email scholarship@soliantconsulting.com if you have questions. Thank you!