FileMaker DevCon 2017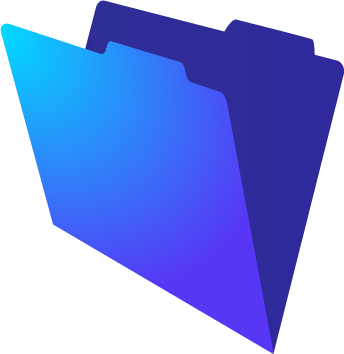 JW Marriott Phoenix Desert Ridge


5350 E Marriott Drive


Phoenix, AZ 85054


July 24-27, 2017
With more than 1,500 attendees from around the world, this year's FileMaker DevCon (developer conference) features  90+ sessions over the course of four days, covering all aspects of FileMaker app development. Conference tracks include: Beginner, Intermediate, Advanced, Innovation, Business, and Deployment.
Conference Sessions
Soliant is proud of our team members chosen to present at 12 FileMaker DevCon sessions. Read the session descriptions and speaker bios below.

See you in Phoenix in July!
FileMaker Training for Advanced Developers
Bob Bowers
Monday, July 24
9:00 AM - 5:00 PM
Grand Canyon 8 - 13
Training Day
Session Description
In this training session, attendees will learn about and gain hands-on experience with many advanced FileMaker Pro concepts. Topics will include the ExecuteSQL function, complex scripting, recursive custom functions, reporting using virtual lists, and a deeper look at various layout tools and Relationships Graph techniques. Lunch will be served at 12 p.m. - 1:00 p.m.
Recommended Background
A solid understanding of FileMaker fundamentals such as those covered in the Intermediate Training Day description.
Session Objectives
ExecuteSQL function
Recursive custom functions
Reporting using virtual lists
Relationships Graph techniques
Demystifying Agile Development: Practical Tools for the Risk-Averse
Sara Severson
Monday, July 24
9:00 AM - 5:00 PM
Grand Canyon 6
Training Day
Session Description
This interactive workshop will cover strategies designed to keep your project square on the rails. We'll go beyond the terminology to give you, the project lead or project manager, practical tools you can apply immediately to help identify problems before they become problems. Topics will be drawn from agile development best practices and Soliant's own project management experience. Lunch will be served at 12 p.m. - 1:00 p.m.
Recommended Background
No prerequisites. Attendees who run projects will get the most out of this session.
Session Objectives
Scrum practices
Incremental releases
Project forecasting
Deployment planning
Leveraging JSON in Your Custom Apps
Anders Monsen
Tuesday, July 25
9:00 AM - 10:00 AM
Grand Canyon 8 - 13
Innovation
Session Description
JSON is a data language that's becoming increasingly popular in the tech world and you can integrate JSON with FileMaker for your data interchanging needs.
In this session, you'll learn the various ways in which to leverage JSON in your custom apps. Take real world examples and investigate integration capabilities by contrasting FileMaker 15 (without plugins and 3rd party tools) and FileMaker 16 (using 16's new JSON functions), including approaches for dealing with improperly formatted JSON.
Recommended Background.
Recommended Background
Attendees should be familiar with scripting and creating custom functions.
Session Objectives
Identifying and dealing with improperly formatted JSON
Your options for importing and parsing JSON in FileMaker
Handling JSON in the FileMaker Platform Pre-16 vs 16
Exploring the intricacies of real world JSON handling
FileMaker and AWS: What You Need to Know
Mike Duncan
Tuesday, July 25
10:30 AM - 11:30 AM
Grand Saguaro North
Deployment
Session Description
This is a hands-on introduction to AWS, specifically geared towards FileMaker users and developers. Start at the ground level with an introduction to AWS and then dive right and learn how to configure and manage your AWS Account.
In this session, explore the AWS services relevant to FileMaker and how to best leverage them, following best practices and procedures. You'll be able to begin using AWS in your deployments, including all aspects of the FileMaker Platform.
Recommended Background
Attendees should be familiar with the FileMaker Platform, including FileMaker Server and FileMaker Cloud.
Session Objectives
AWS overview and account setup
Where FileMaker fits In
Services pertinent to FileMaker
Estimating and controlling costs
Get the Right Answers from Users - UI Tips and Tricks
Martha Zink
Tuesday, July 25
10:30 AM - 11:30 AM
Grand Canyon 7
Beginner
Session Description
A FileMaker app's success revolves around collecting accurate and useful data, without interfering with user's productivity or workflow. Learn how to build an app that is useful and intuitive for users, while keeping users on the right track and entering the right data. We will discuss how developers can manipulate the interface to serve both the user and the data, as well as review different technical topics including conditional formatting, script triggers, conditional visibility, and more.
Recommended Background
You should be comfortable constructing layouts.
Session Objectives
Discuss the importance of User Experience and collecting good data
Explore FileMaker tools that help guide a user through a workflow
Discover new ways to implement FileMaker features that help the user
Discuss the disadvantages of over-controlling users
External Authentication Options: EA, SSO, AD, OD, OAuth, LDAP
Wim Decorte
Tuesday, July 25
10:30 AM - 11:30 AM
Grand Saguaro South
Advanced
Session Description
The FileMaker platform has supported External Authentication (EA) since version 7, and with FileMaker 16 there are now 3 new authentication providers to keep accounts by using OAuth through Google, Amazon or Microsoft Azure.
This session will recap those External Authentication options and demonstrate how to set them up and use them. It will also clear up any confusion about LDAP, SSO and Directory Services in general, and highlight what works and doesn't work in WebDirect and Go.
Recommended Background
Basic knowledge on FileMaker accounts and privilege sets.
Session Objectives
What is External Authentication, SSO. LDAP, oAuth?
How to use External Authentication
How to set it up and test External Authentication
What are some of the common troubleshooting approaches if it does not seem to work?
Web Viewer Integrations
Jeremy Brown
Tuesday, July 25
2:15 PM - 3:15 PM
Grand Saguaro South
Advanced
Session Description
The web viewer object is an extremely versatile object that allows a developer to integrate deeper functionality into a custom app using the languages of the web, HTML/CSS and JavaScript.
In this session, you'll explore a standard way to integrate common web libraries, including setting up an integration in FileMaker, manipulating it, and gathering data using some of the new functions of FileMaker 16. Discover best practices that are used to make this as easy as possible to set up deeper functionality.
Recommended Background
Familiarity with scripting in FileMaker. Some web-language knowledge is useful, but not required.
Session Objectives
Best practices of web integrations into a custom app
Implement integrations into their own custom apps
How the fmp protocol and a library's callback functions are used
The basics of manipulating an integration to fit their own custom app
Superfast Reporting with PSOS and Virtual Lists
Anders Monsen
Wednesday, July 26
9:00 AM - 10:00 AM
Grand Saguaro South
Advanced
Session Description
Offloading your database's work to the server through the Perform Script on Server step can speed up certain actions. Along with the virtual list technique, you can find and format data in interesting ways, mix data from different sources and export sub-summary reports to Excel.
This session will explore how to set up and debug reporting using PSOS, examine how PSOS understand context, how to input information into the PSOS script step and how to retrieve results from scripts performed on the server.
Recommended Background
Some knowledge of scripting and calculations required.
Session Objectives
How to offload performance intensive tasks during user-driven tasks
The role of context when using PSOS
How to troubleshoot server-side scripts
The use of variables and script results in your server-side scripts
How Scripts Think
Mark Baum
Wednesday, July 26
9:00 AM - 10:00 AM
Grand Canyon 7
Beginner
Session Description
The FileMaker Platform provides over 130 different commands—or script steps—for automating your custom apps. Script steps can perform all kinds of useful actions, but the real power comes from logical steps that make choices about what your script will do.
You'll get an introduction to building logical scripts from scratch, covering a range of practical examples. Then you'll step through these examples using the Script Debugger and Data Viewer, getting an inside view of what happens as each decision is made.
Recommended Background
Please be familiar with the Script Workspace and have written a few short scripts.
Session Objectives
Creating workflow diagrams
Outlining your script using comments
Building your logical structure
Filling in your actions
Real World Security
Dawn Heady
Wednesday, July 26
9:00 AM - 10:00 AM
Grand Saguaro East/West
Intermediate
Session Description
This session utilizes real-world security requirements to take a thorough tour of the FileMaker Security features.
Scenarios include: a field services app deployed locally to an iOS device, a WebDirect interface for parents to view their child's grades, an app preventing modification of submitted time slips, and an app hosted on a remote server with medical records.
All the demonstration apps were developed from real world requirements and will be provided with [Full Access] credentials for your own study.
Recommended Background
Basic familiarity with FileMaker security features is helpful but not required.
Session Objectives
Security risks to consider when implementing security
Applications of the FileMaker security model to address specific business needs
Implementations of more granular security features like record and field level access
Techniques for securing files distributed for off-line use
Demystifying SSL
Mislav Kos
Wednesday, July 26
10:30 AM - 11:30 AM
Grand Saguaro South
Advanced
Session Description
SSL is a critical part of security, but its mechanics are not well understood. We all use SSL on a daily basis as web users, but many of us couldn't say what is in an SSL certificate, what role certificate authorities play, or why it's important to use a custom certificate with FileMaker Server.
This session will demystify SSL, explain its constituent parts and the steps in the process, and walk through the steps of getting and installing a custom certificate.
Recommended Background
No prerequisites.
Session Objectives
Learn the mechanics of SSL, how digital signatures work, and what the role of certificate authorities is
Understand why the FileMaker Server standard certification should never be used in production
See how to get and install a custom certificate
Hear about some of the possible pitfalls you may encounter when setting up and using SSL with FileMaker
Refactoring Our Skill-Set: Changing How We Do the Same Thing
Jeremy Brown
Wednesday, July 26
2:15 PM - 3:15 PM
Grand Canyon 7
Beginner
Session Description
FileMaker offers developers many ways to solve the same problem. As solutions get more complex it's often the case that various techniques that work in one situation may not be the best in others.
In this session, we'll explore techniques we already know and see if there are better ones available to solve the same use case. This may include using calculated fields or standard text fields and how to get data from a found set of records. We will refactor our thinking and skill-set to include techniques advanced developers use.
Recommended Background
Familiarity with the basics of FileMaker scripting, data modeling, and layout design.
Session Objectives
Learn the reasons for continually refactoring our skill-set
Review users' known techniques and see if a better technique could be used
How to identify areas in their custom apps that could use a refresh
How to understand the pros and cons of any technique
Speakers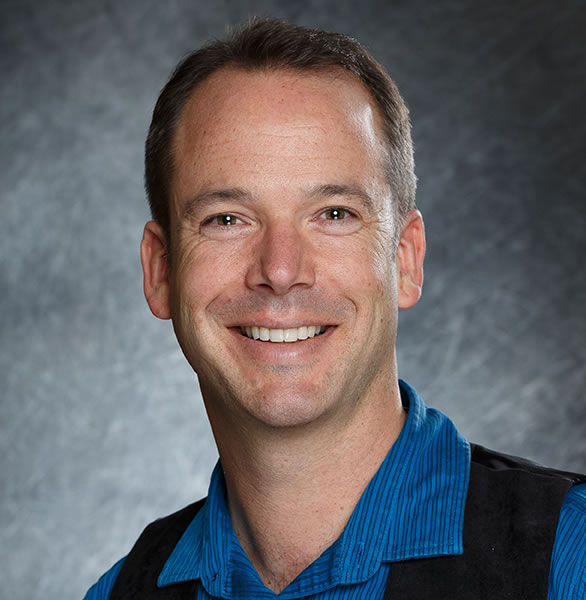 Mark Baum
Mark recently joined Soliant Consulting as a Senior FileMaker Developer. Prior to that, he was the Technical Marketing Evangelist at FileMaker, Inc., where he helped to produce beginner tutorials, FileMaker DevCon, and FileMaker Certification. He has 20 years of experience as a FileMaker developer in the areas of cloud integration (Jive, Marketo, and SalesForce), hospital systems, B2B telemarketing, and trade publishing.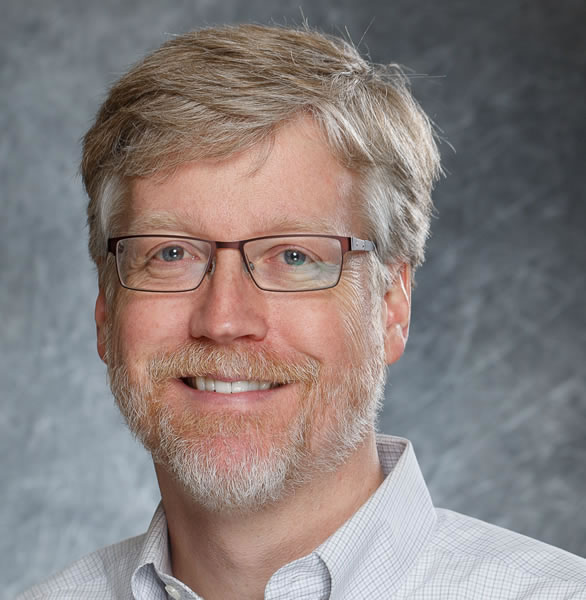 Bob Bowers
CEO and co-founder of Soliant Consulting, Bob is widely known for his expertise in the field of software development. He is a recipient of the FileMaker Excellence Award and has co-authored seven books on FileMaker Pro database development. In 2008 he was inducted into the Chicago Area Entrepreneurship Hall of Fame. After graduating summa cum laude in Music and English at Wabash College, Bob earned a master's degree in Musicology from the University of Chicago. In this spare time, he enjoys playing guitar and banjo.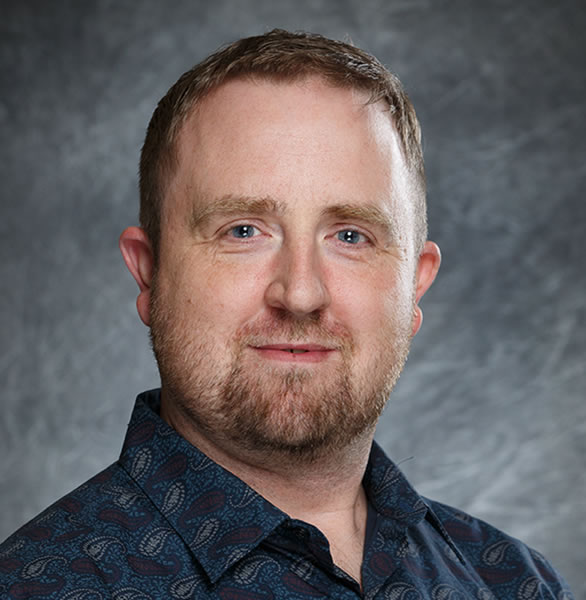 Jeremy Brown
Jeremy is a teacher and a FileMaker developer and enjoys using his experience to help others learn the platform better. He spent 15 years in the classroom teaching students and adults, and has spent the last eight years developing FileMaker custom apps as an in-house developer and for Soliant Consulting. Jeremy speaks regularly at the Denver Area FileMaker User Group and produces blog posts and videos for Soliant TV that highlights best practices in FileMaker development.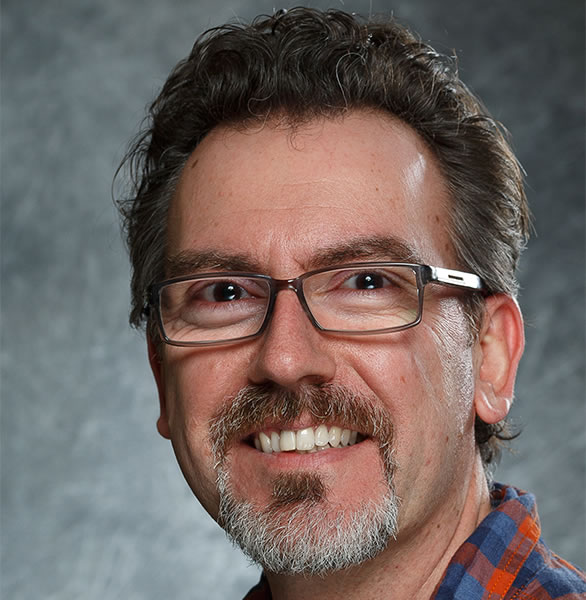 Wim Decorte
Wim is a senior technical architect at Soliant Consulting and a FileMaker Business Alliance Platinum partner. He is the author of numerous technical briefs and white papers. He is a frequent speaker at FileMaker DevCon, at FileMaker Developer groups throughout the world, and is the recipient of two FileMaker Excellence Awards. In addition to being a renowned expert on FileMaker Server, Wim also specializes in integrating FileMaker applications and other systems.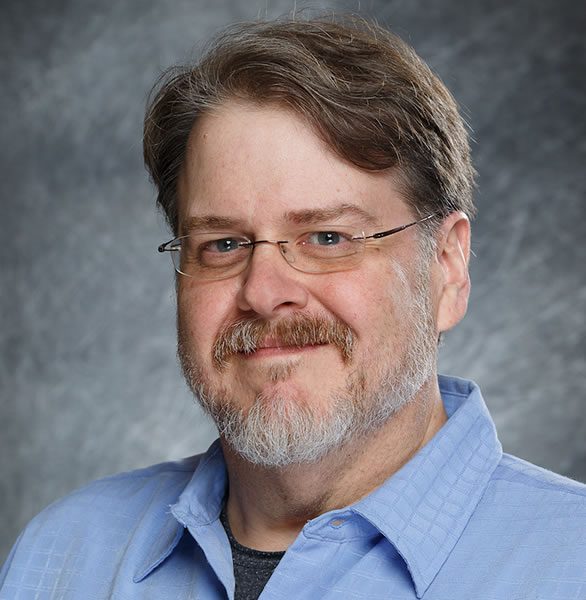 Mike Duncan
Mike has over 20 years of experience, and is a FileMaker certified developer and an AWS Certified Solutions Architect. In addition to his work, Mike also enjoys pursuing his art, freelance writing, traveling, and spending time with his family.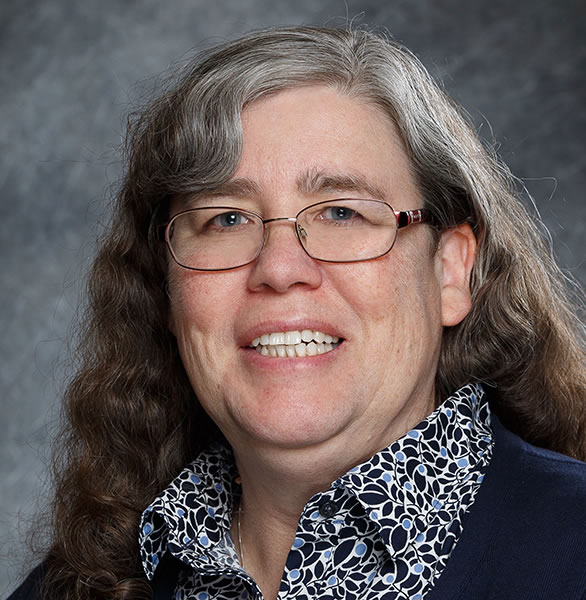 Dawn Heady
Dawn is a technical solution architect for Soliant Consulting where she co-leads the FileMaker practice with Wim Decorte. Dawn is the co-author of the book "FileMaker 12 Developer Reference", and a FileMaker Trainer. She is also a regular speaker at the annual FileMaker DeveCon and FileMaker webinars, and a contributor to the FileMaker Newsletter. While based out of Soliant's Chicago office, Dawn resides in Fishers, Indiana.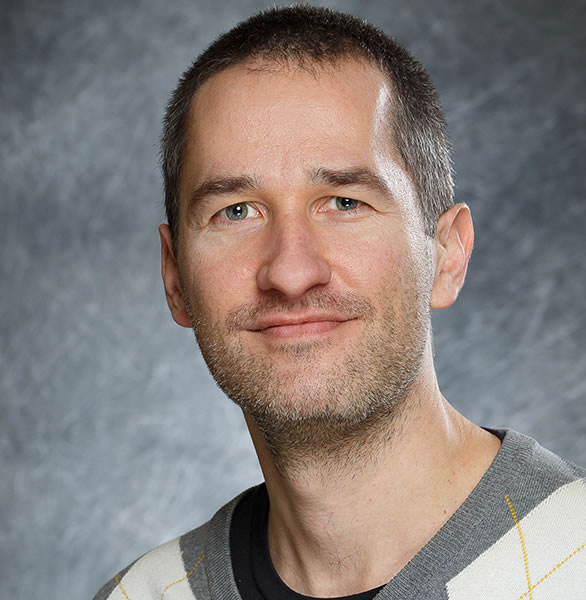 Mislav Kos
Mislav has worked at Soliant Consulting for seven years as a FileMaker developer. Prior to Soliant, he worked at IBM for over 10 years.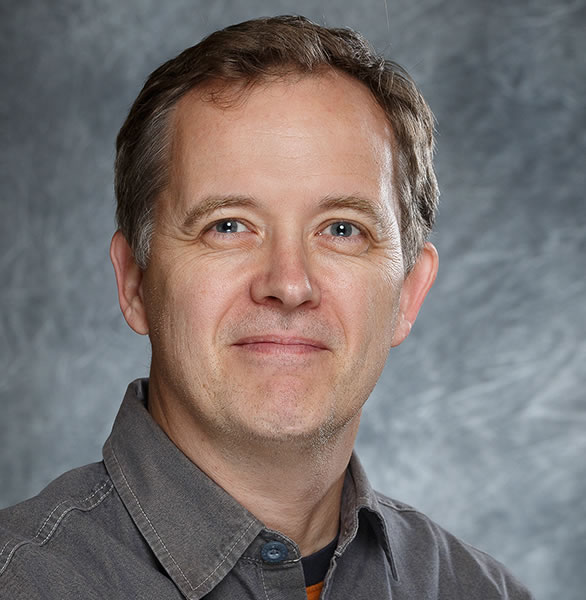 Anders Monsen
Anders is a FileMaker Pro developer and trainer at Soliant Consulting with over 20 years experience in FileMaker and web development. He has presented sessions at four previous FileMaker DevCons. Anders has authored articles on FileMaker and PHP, as well as integration with FileMaker and other systems.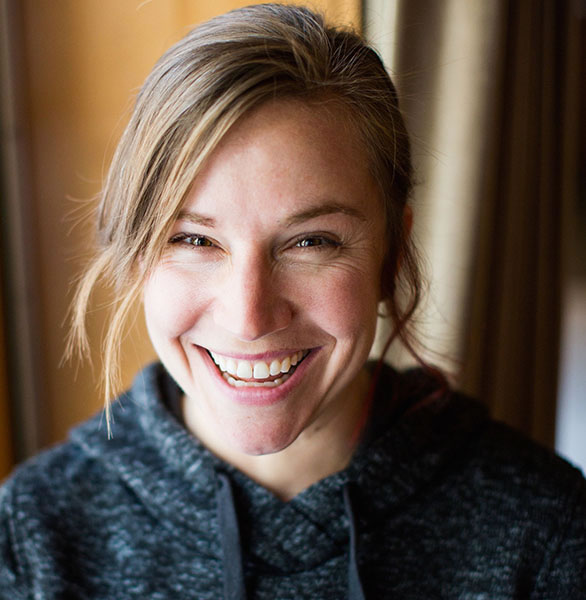 Sara Severson
Sara is a senior developer for Soliant Consulting, based in the wilds of Washington state. Originally a marketing consultant, Sara has been a FileMaker developer for 12 years: the last six with Soliant Consulting, and the six years prior as an in-house developer. She is a certified Force.com developer and Salesforce.com administrator. Sara was the lead writer for FileMaker Training Series: Advanced for the FileMaker 13.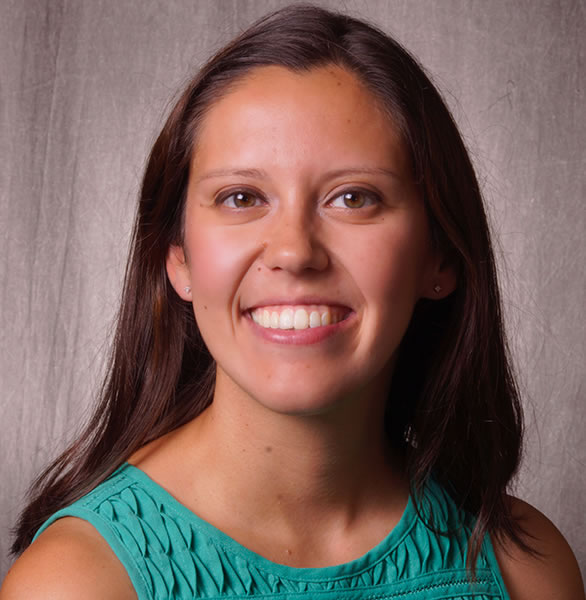 Martha Zink
Martha is a technical project lead for Soliant Consulting and has been developing in FileMaker for 12+ years. Her role includes creating FileMaker apps, analyzing client and business needs, and mentoring in-house developers and consultants. She's a fan of user experience, looping scripts, and Execute SQL. Martha presented at the FileMaker DevCon a few years ago, and she continues to present at user groups and Apple stores. She also helped write the FileMaker Training Series: Basics.