FileMaker Developer Conference 2016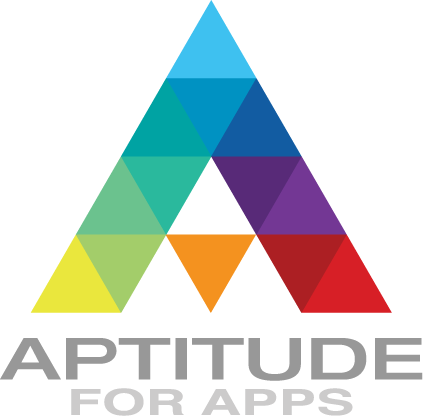 The Cosmopolitan of Las Vegas, NV




3708 Las Vegas Blvd South


Las Vegas, NV 89109


With more than 1,500 attendees from around the world, this year's FileMaker DevCon featured 60 sessions over the course of four days, covering all aspects of FileMaker app development. The theme of the 2016 conference was "Aptitude for Apps." Conference tracks included: core, mobility, design, innovation, web, and business.
FileMaker Developer Challenge
Soliant Consulting was proud to be the official sponsor of the conference's popular Developer Challenge. This year, the event featured small teams of developers competing to design the best custom apps for local nonprofits, allowing attendees to make a difference will showing off their FileMaker skills.
Read the story about the behind the scenes preparations for the Developer Challenge.
Sessions
FileMaker Training Series: Intermediate Training 201
Sara Severson
Mon, July 18 - 8:30 AM
Belmont 2/6
This training session provides high-level discussions of important intermediate concepts needed to create rich functionality in your custom apps. These include creating back end architecture, user interfaces, and automation. Use this session as a launching pad for ongoing FileMaker training or to start a new project with the FileMaker Platform.
FTS Advanced modules covered: Data Modeling, Layouts, Calculations, and Scripts.
What You Should Know
Attendee should have an understanding of the following, at the level covered by the FileMaker Training Series: Basics.
Modes
Views
Adding, editing, and delete records
Finding and sorting records
Creating tables and fields
Creating simple layouts
Printing
What You Will Learn
Data Modeling (1.5 hrs)
Layouts (2.5 hrs)
Calculations (2 hrs)
Scripts (1.5 hrs)
Track Details
Core-Scripting
Core-Relational Design
Core-Data
FileMaker Training Series: Advanced Training 301
Bob Bowers
Mon, July 18 - 8:30 AM
Belmont 4/8
In this training session, attendees will have an opportunity to learn about and gain hands-on experience with many advanced FileMaker Pro concepts. Topics will include the ExecuteSQL function, complex scripting, reporting using virtual lists, and a deeper look at various layout tools and Relationships Graph techniques.
What You Should Know
Attendees should already have a solid understanding of FileMaker fundamentals such as those covered in the Intermediate Training courses.
What You Will Learn
Data Modeling
Layouts
Calculations
Scripts
Building Developer-Friendly Custom Apps
Makah Encarnacao
Wed, July 20 - 9:00 AM
Belmont 4/8
We all work hard to create user-friendly custom apps, but what are you doing to make them developer-friendly as well? In this session, you'll learn best practices for building a custom app that's clean and intuitive on the inside as well as the outside. Be kind to future developers — and be kind to the future you! This session will include a takeaway file for reference.
What You Should Know
This session provides valuable information for developers of all levels.
What You Will Learn
How to handle custom app modifications so that they are well-tracked and well-documented
How to make your comments effective, and discover non-obvious ways to make comments
How to organize your custom app so things are easy to find
How to label your fields, layouts, tables, scripts, and custom functions effectively for development
Track Details
Core-Relational Design
Core-Scripting
Core-Documentation
Speakers
Bob Bowers
CEO and co-founder of Soliant Consulting, Bob is widely known for his expertise in the field of software development. He is a recipient of the FileMaker Excellence Award and has co-authored seven books on FileMaker Pro database development. In 2008 he was inducted into the Chicago Area Entrepreneurship Hall of Fame. After graduating summa cum laude in Music and English at Wabash College, Bob earned a master's degree in Musicology from the University of Chicago. In this spare time, he enjoys playing guitar and banjo.
Makah Encarnacao
After graduating from UCLA with a degree in Cognitive Science, Makah started working at Soliant Consulting, where she received a solid foundation in FileMaker basics and best practices. She could not be happier with how her career has grown there: nine years and seven certifications later, she is now a Project Technical Lead as well as co-founder of their new pro bono committee. Makah resides in Albuquerque with her husband, their 2-year-old little girl, and their 7-year-old pup. Last year, she placed fourth in the Developer Cup Competition – you may recall the videos of her training for the big event!
Sara Severson
Based in the wilds of Washington state, Sara is a technical project lead for Soliant Consulting. Originally a marketing consultant, she has been a FileMaker developer for 14 years: six as an in-house developer, and the most recent eight with Soliant Consulting. Sara was the lead writer for FileMaker Training Series: Advanced for FileMaker 13 and 14. She is also a certified Force.com developer and a Salesforce.com administrator. If she's not working or family-ing (and yes, "family" in this case is a very active verb), she's buried in a book, playing outside, or ideally buried in a book outside.