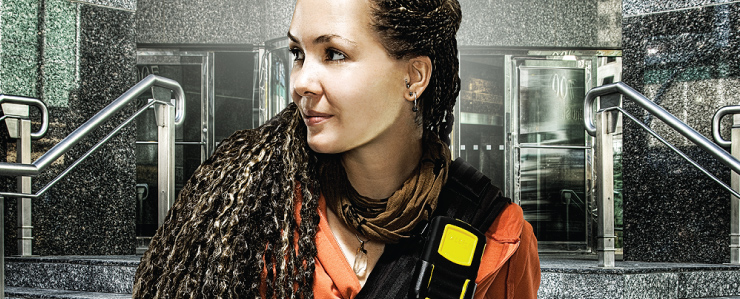 Kranq Courier Builds Platform for Growth
The system works so well, we have grown over 20% since its inception. And I had to change all my work procedures for my staff because the system is at least 50% faster: it's easier to use and simply better than what we had.
Shawn Farion, Owner & CEO
Kranq Courier, based in Calgary, Canada, introduced a radical change in the courier industry by eliminating the bottleneck between client and courier. Their business model connects clients directly with couriers through an automated messaging and scheduling system. Their out-dated system worked for day-to-day needs, but didn't provide the flexibility or automation necessary to meet the growing demand for their services.
Shawn Farion, owner and CEO, had a vision of transitioning to new software and IT infrastructure. He hired Soliant to make that vision a reality, and fast.
The Soliant team added new functionality to the core scheduling software, revamped the web site, transferred the application and web host provider, and managed deployment tasks such as data migration and testing.
Clients are now able to communicate with couriers using a variety of technologies: Straight Talk, Direct Dial Voice Paging, and the web-based Email Express. The system includes a PHP-driven website, a Windows 2003 Server, a Blackberry Enterprise Server, a FileMaker Server, a FileMaker/Python bot and a core FileMaker database. The combined system provides the backbone for customer interaction, routing, shipping and back-office functions such as invoicing.
With the prior system we needed six full-time office staff for the back-office functions. I've been able to reduce that by half.
Shawn Farion, Owner & CEO

About Kranq Courier
Kranq Courier combines more than 20 years of experience in the courier business with convenient direct communication technologies and savvy customer service. Kranq developed an exclusive business model that puts their client's deliveries in the courier's hands in the blink of an eye. The virtual world of Kranq eliminates the in-between, time-consuming, and unnecessary communication steps that traditional courier companies are built on.