CSR Simplifies Compliance Regulations by Bringing A New Product to The Market
Creating the survey required extensive communications and collaboration with Soliant. Soliant's project team was highly responsive and turned around modifications quickly.
Rick Heroux, Principal
Merchants complying with the daunting Payment Card Industry Data Security Standards (PCI DSS) must fill out an annual Self-Assessment Questionnaire (SAQ). The SAQ can be unwieldy and time-consuming to complete. Rick Heroux of CSR, an advisor to the payment processing industry, had an idea: Why not make an easy-to-use SAQ electronic survey? Rick asked Soliant to bring the concept to life.
Soliant and Rick put their heads together to design an intuitive web application that merchants can easily complete with everyday language and detailed glossaries. The survey feeds the user applicable questions based upon their previous answers. At the end of the survey the user is presented with the completed SAQ appropriate to their merchant level. The system also presents them with a list of action items for any areas wherein they were not compliant. The web application helps merchants generate policies, procedures and employee handouts, as well as providing near real time reporting of compliance status.
Soliant engineers created the software using PHP, MySQL, JavaScript, and FileMaker Pro. The system supports hundreds of International Organizations for Standardization (ISO) and thousands of users, making CSR's new product a reality in months. It began selling while still in beta version and Rick sees strong growth prospects ahead.
So far, we're on track to recover the development costs within 6 months and expect 60,000 users within a year. The ToolKit will become an important part of our business moving forward.
Rick Heroux, Principal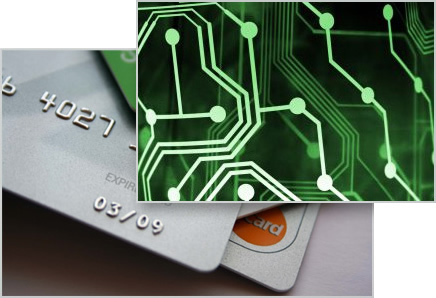 About CSR
Since 1999, CSR has helped hundreds of public and private companies in various industries reduce the cost of acquiring money, protect against fraud and maximize security and compliance. CSR principals have over 50 years of senior financial management experience and are frequently quoted, published and invited to speak in the payment transaction field. Learn more about the PCI Toolkit described above.