22
Aug 2014
For those of you who have been following the Little League World Series, I thought I would share a FileMaker connection to the Taney Dragons from Philadelphia.
<! -- /ends callout-small -->
Taney Baseball is an instructional league in Center City Philadelphia serving almost 1,000 kids each year in ages ranging from 3-15. Each year in February, players in the 9-15 age ranges are evaluated by Mike Bucci, a former Major League player for the Texas Rangers. Mike sits in a gym for two weekends and evaluates about 600 players in hitting, fielding, throwing, catching and pitching ability. He would generate piles of papers each year which would be photocopied for each coach to see on draft day, and manually transcribed to Excel so the players could be ranked by age and ability.
As a board member, I was looking for ways to streamline the process, and of course, FileMaker came to mind. A few years ago, I created a FileMaker Go app to replace this process. Players are given a number on a sticker to wear on the back of their shirt during tryouts. After tryouts, the data is merged with the registration data from the website, and draft reports are easily generated by name, number and rating. This year, we will add pictures taken on a phone as each kid comes in and registers at the desk.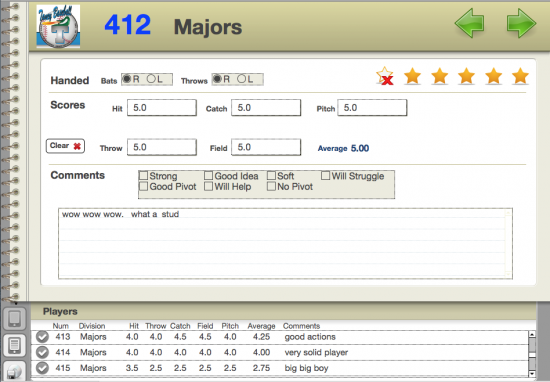 Expand image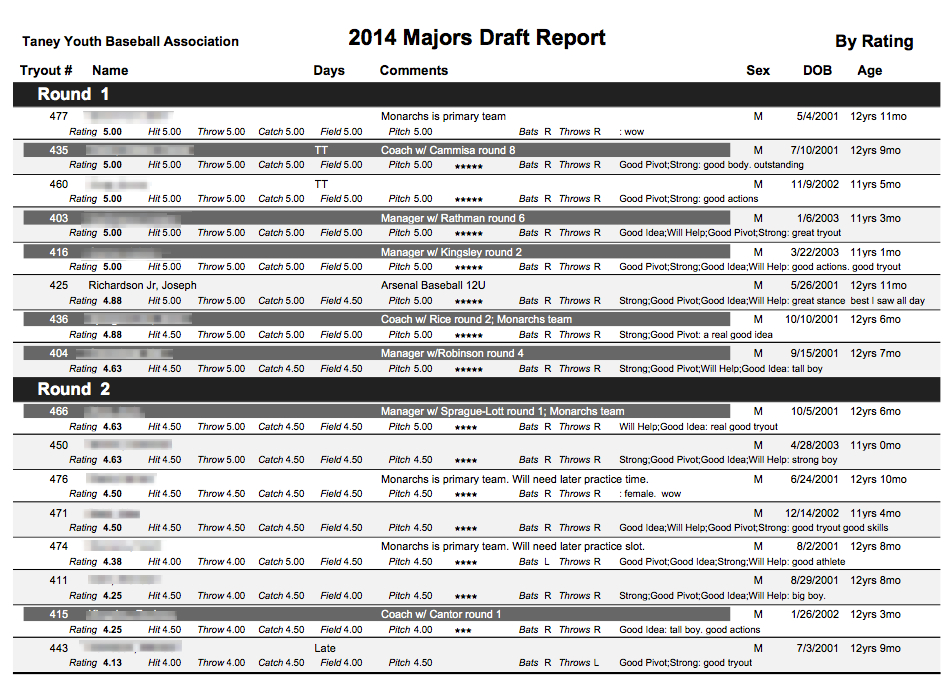 Expand image
Go Dragons!