Forge Strong Connects with Key Audiences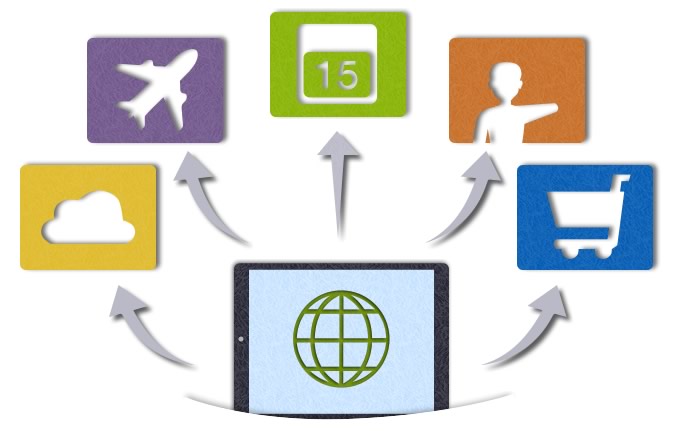 Web portals don't just bridge data; they bridge people.
Engage your internal and external audiences by giving them controlled access to another information system. This deepens relationships and builds brand loyalty. We can help.
Our team at Soliant Consulting has empowered businesses to forge these connections for almost two decades. Our web portal development often focuses on data from an existing Salesforce or FileMaker application. This involves much more than integration between two systems. Web portals typically are meant for a specific type of partner role, such as vendors, sales reps, or other class of existing business relationship.
Sometimes web portals manage a registration process. In some cases, the application serves as a form of two-way communication. Authenticated users can both look up information within the web portal and submit their own information to the business.
Web portal development is often tailored for the users out in the field or in partner businesses. In our experience, there can be a larger number of web portal users than internal users. These users often need only a subset of all the broader system and benefit from the convenience of a web browser. If users need to access or submit information, a web portal is a very flexible and efficient solution to facilitate this.
Within this general definition of a web portal, there's no limit to what we can build. Below are some examples of the web portal projects we have completed for clients.
Customer Self-Service Portals
Improve satisfaction by empowering customers to interact with your data. For example, view the status of orders, inspect work in progress, submit work orders, modify account details, and more. Self-service access increases internal efficiency and customer satisfaction. Therefore web portals can free up time for team members who assist customers in finding this information.
Product Gallery
Drive interest and increase orders by integrating a visual online product catalog with your SKU and price management system.
Class Registration
Connect your class registration application with your course selection system to streamline the process for students.
Camp Registration
Create an online registration experience for camper registrants with a web portal. Connect your existing management software with your program registration system.
Trip Programs
Help your users plan more efficient and organized trips. Give them better registration functionality, and allow them to upload and store travel logistics information.
Specialized E-Commerce
Connect your order management and shipping fulfillment systems with your existing FileMaker inventory and e-commerce platforms to enhance your online store. Your customers will benefit from the increase in efficiency, and your team can ship out orders more quickly.
B2B Inventory
If you work in manufacturers and/or distributing, you can improve your bottom line through web portal development. Grant authorized reps access to real-time inventory information to help them sell more and sell faster.
Document Submission
If your business requires regular document submission from partners or field representatives, you probably have an internal resource swamped with organizing it all. Automate the process by putting the burden of this task on the partners and representatives alone. Web portal development delivers one system to which they send their information. It can even help with the document organization process, further improving internal processes.
Rep/Agent Document Library
Leverage complex technical documentation and sales materials for large and complex product lines. Better serve your partners by building a searchable library online of your content through web portals.
Real Estate Rentals
Spark new business by giving more potential renters an updated status on each property. Integrate your rental inventory system with your lease management system.
Public Education Resource Scheduling
School districts have massive amounts of information to share internally but often inadvertently silo data by site. Empower staff and teachers to request specialized district-wide services or resources from one central system. This keeps everything organized and available.
Start Your Web Portal Development
Save time and avoid costly mistakes associated with manual re-keying of information or outdated information, and drive data integration in your business. Web portal development cost-effectively improves efficiency and information accuracy by eliminating manual processing of user-submitted forms.
Contact our team to learn more about how our custom web portal development services can improve your business.