What is a Web Portal?
Terminology about web technology can be tricky, because different people and/or organizations often use the same term to mean subtly or dramatically different things.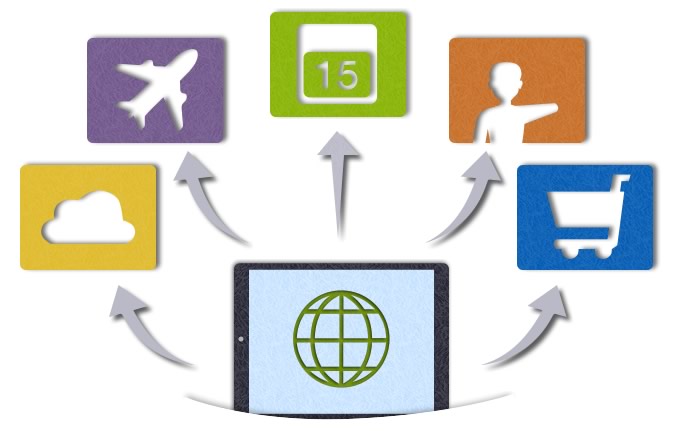 A Web Portal is a web application which provides controlled access into a subset of some other existing information system.
<! -- /ends callout-small -->
Our web portal design often focuses on data from a single source, such as an existing Salesforce or FileMaker application. These solutions are distinct from a comprehensive Web application where all the business logic is in the application domain.
A Web Portal is typically not meant for the general public. Frequently, Web Portal users must be approved by the business before gaining access. Sometimes the main point is registration and approval. Other times, registration is only the first step, and the main point of the application is for authenticated users to look up information from and/or submit information to the business. Occasionally, a Web Portal might allow anonymous users to lookup information, but it even in these situations, it is generally specialized information of interest to the business' specialized/expert customers.
A Web Portal generally is tailored for the segment of the user constituency who is out in the field or made up of users from partner businesses. We find there is often a larger number of people in this "partner" or "external" constituency relative to the number of "back-office" or "internal" users. Generally speaking, the primary Web Portal user requirement is either about looking up some specific information (such as an authorized rep checking inventory levels) or submitting information (such as a field agent submitting inspection details).
Below are some examples of the Web Portal design and development we have completed for clients.
Customer Portal
Any business with customers might improve efficiency and customer satisfaction by providing a way for customers to view the status of orders, inspect and authorize work in progress, submit work orders or changes, modify their account details, or other similar types of self-service access to existing information that the business already has for the customer.
Product Gallery
Businesses that produce products sometimes need to integrate a visual online catalog with their sku and price management system.
Class Registration
Class registration systems often need to incorporate course selection or access to tests or evaluations.
Trip Programs
Trips are similar to camps, but after initial registration, users need to be able to return and provide travel logistics information.
Camp Registration
Camps often need to incorporate a user-friendly online registration experience with their existing management software.
Specialized E-Commerce
Companies with existing order management and shipping fulfillment systems sometimes need an online store to behave like a customer portal that also integrates with their inventory and e-commerce platforms.
B2B Inventory
Manufacturers and distributors benefit from giving their authorized reps access to a web portal which shows real-time inventory information.
Document Submission
Some businesses have regular or seasonal document submission requirements from partners or field representatives.
Real Estate Rentals
Companies with rental inventory generally have some existing lease management system, and need a way to automate the status of their rental inventory on the Web.
Rep/Agent Document Library
Companies with large or complex product lines often produce technical documentation and/or sales materials, and can better serve their partners by providing a searchable library online.
Public Education Resource Scheduling
School districts often have specialized district-wide services or resources which require staff to be able to request from a central system.
Improve Your Systems With Web Portal Design
Adding a Web Portal to your existing business system is often a cost effective way to improve efficiency and accuracy of information. Save time and avoid costly mistakes introduced by manual re-keying of information or outdated information. Contact our team to learn more about how our custom web portal design and development services can improve your business.